Happy Chinese New Year! Technically, today marks the beginning of the two week celebration (this time around, the year of the Ox), however my festive gathering wont be till this Saturday. A lot of people think it's hilarious that I'm making such a big deal out of Chinese New Year this year and that I plan to in the future as well, but there are two Chinese gals in our family now (one is still technically a fiancee, but still) and so many Asian friends that celebrate it just seems weird to ignore it. Plus, it's such a fun event to celebrate, so let's do it!
Gill celebrates and though I had originally intended on giving her an afghan/throw blanket as a joint  Christmas gift for her and Andrew, I made her Jaywalker socks, and him Pirate Mittens and saved this for the New Year. I casted on 155 stitches for a 47 row repeat pattern on Thursday, it's now Monday and I've got just 1 and a half repeats to go!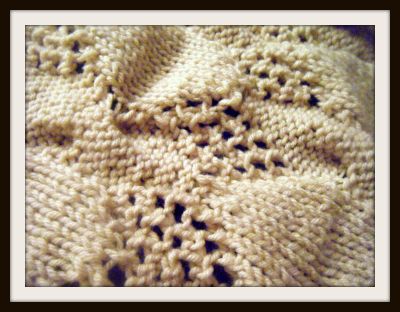 I'll be done in time to give it to them on Saturday and thankfully I can now start on  the list of things I want to make for the little fete. Mind you, I still have to block it, but much of that is drying time when I can be doing other things anyway.
To get the kids into the spirit of whatever it is we're celebrating, I do up the front window with them. We sit down a few days before the event with a whole lot of construction paper and tape and I generally give them license to do whatever they want to do. They started coming up with really neat ideas, like my 8 year old suggesting I knit stars to hang in the window for Christmas, so it's becoming something of a 'thing' around here. For Chinese New Year, we'll be hanging red paper lanterns in the window, and around the house. The husband machine has some impressive origami skills, so he's volunteered to make some things to put in the window, likely a few Ox. I'm going to try my hand at it too, but the only tutorials I think I can handle are these, for clearly kids, and one that sort of looks odd, so we'll see.
There are some other origami-style lanterns on sticks I saw on Martha Stewart that I want to make (and am pretty sure I can), though I'll hang them from the ceiling. Also on the crafty list for this weekend are little red envelopes with wishes inside, and I need to cook up a fun way to set up the buffet table. Oh food! I'm making long noodle soup, fortune cookies, a whole chicken and Nigella Lawson's Clementine Cake, knowing me there will be a few extras in there as well.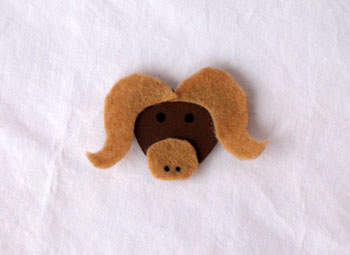 How cute is this?! Can't wait to try it out.
I'll also make this, this, and this, maybe these and also this with the kids. They're all really cute and we will likely get to all of them in a single evening or two. Fun!
My other upcoming to dos are a lot of fun, the first is so silly. One of our closest friends moved to Taiwan about 5 years ago and while thanks to email and msn we are in constant contact, we only get to see each other once every couple of years. I'm going to knit him, in a cute wee character, and take photos of him doing various things around the city and around the house. I'll keep an ongoing gallery and link to it in the sidebar. Hilarious. I hope he thinks it's as funny as I do.
As we all wait for wee one #3 to be born, I'm collecting ideas for things to knit for her. I'm not a fan of knitting for newborns because often whatever I make either never fits at all, or fits for literally a week or two. Closer to the 6 month mark clothes, especially socks, will last a little longer. I picked up some light purple Debbie Bliss cashmerino dk from Mary Maxim a few weeks ago and as much as I want to knit it up, I want her to actually wear whatever I end up making out of it! I picked up some matching Bernat Satin for wee one #2, maybe for something matchy, maybe for something unrelated but in the same colour scheme. My oldest asked for a knitted Murloc, so I've got to get started on that soon too!