This year my dear friend Lindsay's birthday fete at my house landed on Earth Day, and ran through Earth Hour. Of course, Gillian arrived with candles so we'd be prepared. Hanging out in the dark was especially awesome this year because Talea kept knitting, which as you know warms my heart to no end. The wee ones on the other hand, they just couldn't unplug but I really felt they should be a part of it so I let them have handhelds in the dark. I know, I know, that's cheating. Guess what? I don't care. 😛
Ok so on to the prep for Lindsay's birthday. I have to admit, as much as I hate to, that I've spent so much time watching Lost and snuggling with wee one #3 that I haven't had as much detail in the last few birthday gatherings I've hosted. There's always pie though, that's the most important element to Saturdays around here. Picking the pie this week was easy because Miss Lindsay loves her some key lime pie, and luckily for us Grocery Gateway stocks key limes.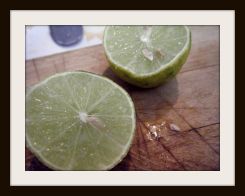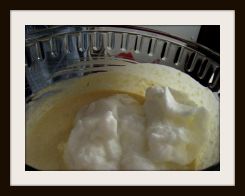 So while I was ordering them, the husband machine asked what I was going to make with them, and when I told him, he made a face. The husband machine isn't really a fan of testing new recipes – at all. So he wasn't into the chocolate mousse pie last week, nor was he interested in the nectarine pie from the week before, or even the chocolate-strawberry pie from the week before that. All he wanted was an apple pie. So I made an apple pie before I got to the pie of the week. 🙂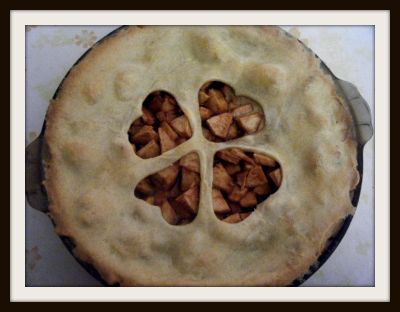 With that out of the way, I made a graham crust, and the followed a recipe for the filling that I wont share with you because it failed. It failed bigtime. Somehow, several people ate an entire piece. Ick, not me. I had a few bites to give it a chance, and it was just really runny and bitter and not very good at all. That was not a fun sentence to write. I'm going to make one of those lime green frozen key lime pies to redeem myself.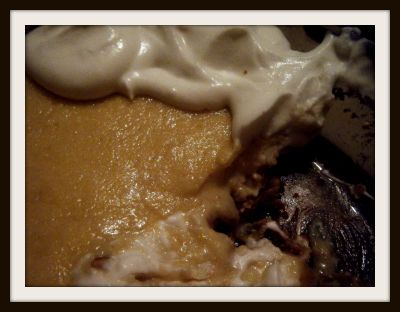 I knew what I was going to knit her for her birthday when I came across an ad for a Patons sock pattern book in Vogue Knitting's holiday issue last year! I didn't pick up that Paton's book till a trip to Mary Maxim in January – but I knew that she'd love polka dot socks! As is usual so far this year, her socks were not ready for her birthday, but I did show my progress to her – progress that needs to be ripped out because it's way too small. Intarsia all the way around a sock doesn't give it any stretch at all. Like none. That's ok, I'll live. This was 2 eps of Lost and half an ep of 24. I've already ripped it out and started again. This time I casted on an extra repeat, we'll see what good that did tomorrow. The real shame here is having to knit, frog, reknit (and potentially refrog and reknit again!) the cuff. Knitting cuffs, to me, is pretty awful and I'm always glad when I'm done and can move on to the pattern. So yeah. I love my Lindsay, and I shall display this by knitting and reknitting her sock cuff.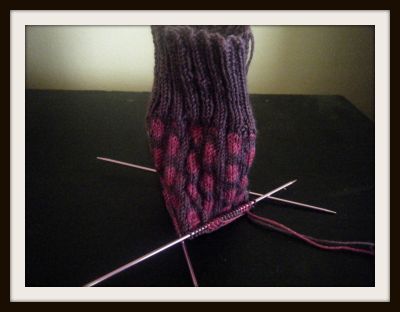 This was what I ripped out. 🙁 She saw it like this and laughed about how miniature her foot would have to be for this to make sense. I also made her a wee little felt pouch, thankfully about as big as her snazzy phone. First, I embroidered a wee pink L in the bottom corner and a cute blue flower in the top.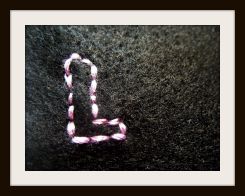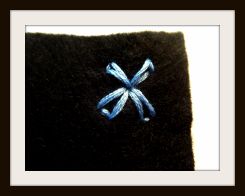 Even though it's smallish and fiddly, I used my sewing machine instead of hand sewing it because I really wanted it to have clean edges.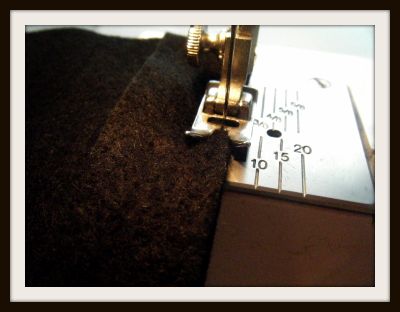 I'm glad I did, it looks so cute and she loved it.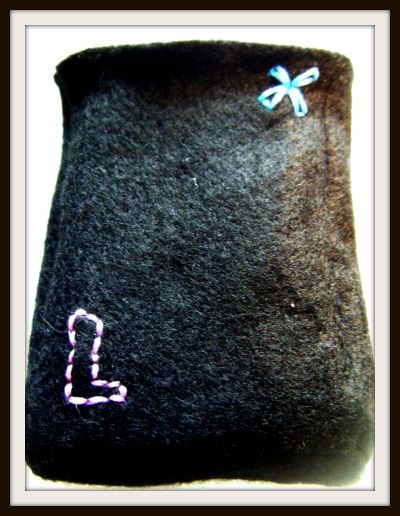 Last year, Lindsay experienced the joy of light bulb cooking for the first time when wee one #2 got an Easy Bake oven. One of the things we made was pink cookies that tasted like Fruit Loops. This was my attempt to recreate them, I even put strawberry Jello powder in them. They were pretty close.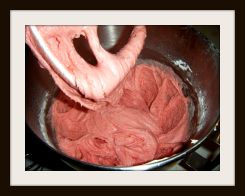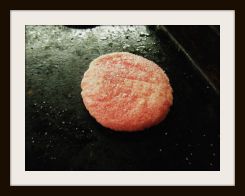 FYI, not everyone was a fan of these cookies. I think you have to be a fan of Jello to get these.
However, everyone was a fan of Bakerella's cake balls. This was my first time making them, there are so many occasions these things would be perfect for! So many different ideas on her site too!
This is how I made my cake pops. First, I baked a rainbow sprinkles cake then when it was cool I crumbled it into a bowl and mixed frosting in with it until I could shape it. Then I rolled all of it into about a dozen balls and melted chocolate to cover them.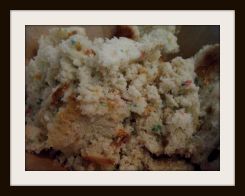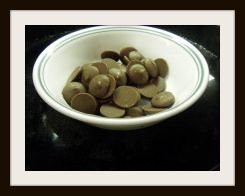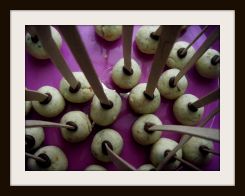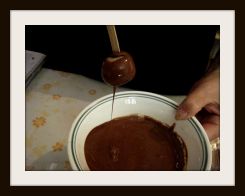 Then I dipped my lolli-stick into the melted chocolate and then into a pop, not sure if it actually holds it on but I think it helps. Once that was dry, I dipped the balls into the melted chocolate to totally cover them and stood them up to dry!