Jun 3, 2013

Domestic
Menu Monday is back by popular demand – who knew you guys cared about Menu Monday?! Thanks for the emails, ladies! 😉 I write out the menu and usually stick it somewhere visible in the kitchen. Wee One #1, who has all of a sudden transformed into a hungry almost teenager, will see something he's really excited about and ask to rearrange the week ('can we switch today with Sunday so we can have buttermilk fried chicken, pleeeeease?!'). I went through a year long period of blissful extended vacation when we first moved to California and I would have swapped days without a thought. Sure, I still had laundry for 5 to do and yes we were homeschooling, but I had no real time constraints, nowhere I had no be at any specific time. It started slowly with one little taking Jiu Jitsu a few times a week, then the other two started taking dance a few times a week. Then before we knew it, not only were they getting better at their chosen activities, they were pushing themselves harder and asking to go more often! So now we're at the dojo 4/5 days a week and at the dance studio 6/7 days a week! I know! We also moved to a much coveted, much bigger apartment, which of course means more cleaning. Duh. So now I find myself unable to mess around with dinners because, for example, while I will be homeschooling all day today (final week stretch woot woot), Wee One #1's Jiu Jitsu keeps me out exactly when I should be making dinner, so dinner has to be something I can make and finish early and then heat up with no mushy consequence – you know, like stew. When I know I'll be home all afternoon (like pretty much every Sunday) I can make something that is a serious time and mess investment and it's all good. Sorry little people, no meal switching. You'll just have to eat your stew and long for Sunday. 😉
Ever since the The Pioneer Woman Cooks
cookbook entered my life, I have been cooking and baking up all kinds of neat things that (shocking) everyone has loved! Usually at least one person is not 100% happy with dinner, but from this book, they're all happy. I know. It's my new favorite thing. I can't bring myself to post recipes from her book since I have been reading her since the dawn of time (aka 2007), but since she does post some of her cookbook recipes on her blog and I'll happily post those. More this week!
This week is full of Pioneer Woman goodness, and some other goodness as well. 😉 The Cornbread Stuffed Jalapeños are not a PW recipe, but they're crazy fantastic! The original poster intended these jalapeño poppers to be cheesy jalapeño cornbread but switched them up because she'd done the spicy cornbread a zillion times before (I may be paraphrasing). This is one of those things that reminds me of the foodie differences between Canada and The States, I have never had cheesy jalapeño cornbread. That's ok, I'm sure I'll get the opportunity!

This Week's Menu June 3 – June 9
Monday – PW beef stew with buttermilk biscuits and lemon meringue pie for dessert
Tuesday – ranch crusted chicken pieces with homestyle french fries & salad, and PW homemade donuts for dessert
Wednesday – PW meatloaf, bacon mashed potatoes and PW roasted cauliflower, and ice cream sundaes for dessert (with tiny fudge brownies)
Thursday – barbecue pork chops, smashed potatoes & candied carrots and samoas cookies for dessert
Friday – spaghetti and meatballs with all-day tomato sauce and PW 'Knock You Naked' brownies for dessert
Saturday – chicken Alfredo with cornbread stuffed jalapeños, and cinnamon roll cookies for dessert
Sunday – buttermilk fried chicken, mac & cheese, & broccoli and toasted coconut cake for dessert


Cornbread Stuffed Jalapeños via Oh, Bite It!
12 medium fresh Jalapeños
1 cornbread mix
1 1/2 cups shredded cheddar cheese (reserve 1/2 cup for sprinkling on top)
1 cup corn (canned or fresh, whatever)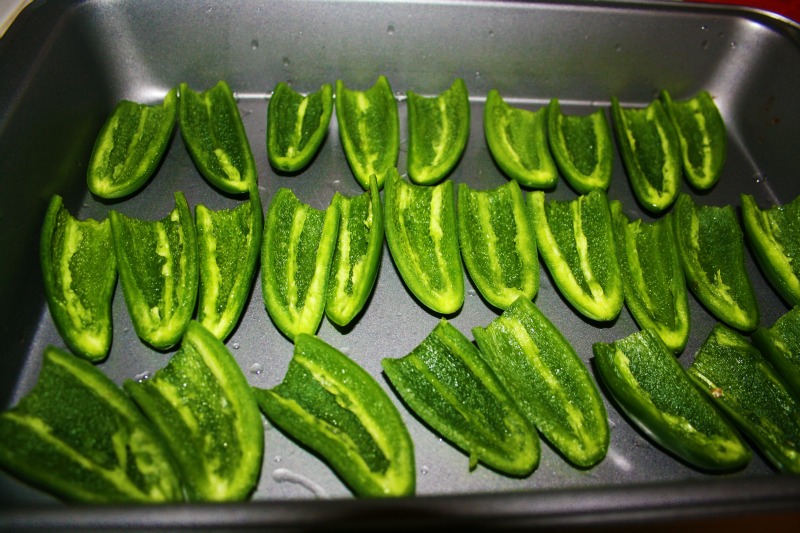 Clean out your peppers, if you like it spicy leave some of the seeds in, otherwise clean them out. I usually wear gloves when I handle peppers but I didn't when I made these and yeah my fingers were all burny for about half an hour after. Sigh. Wear gloves, people!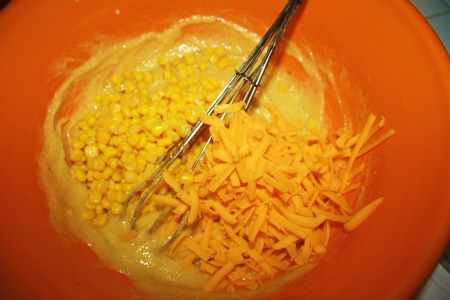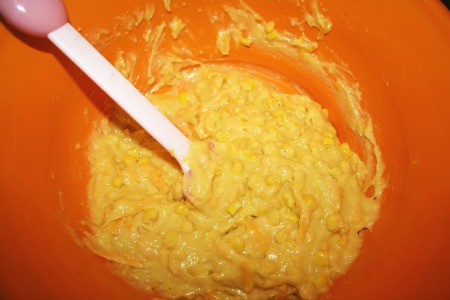 Follow the instructions for your cornbread mix, then add in the corn and 1 cup of the cheese.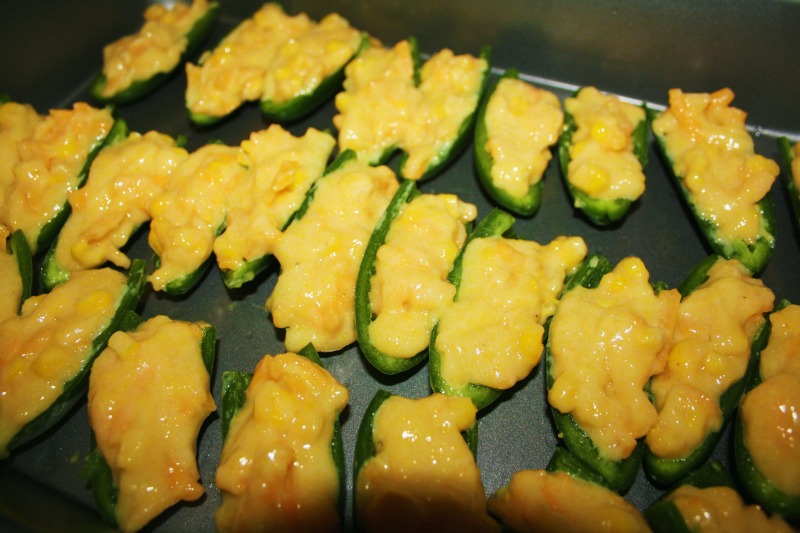 Now, duh, fill those babies in! When they're full, sprinkle the remaining 1/2 cup of cheese on top! Cook at 350 for about 20 minutes and voila!