Aug 29, 2013
This is not a recipe, it's just a cute idea. It takes less than 10 minutes and it's really adorable. All day in the sun was super fun and calls for some strawberry ninjas.


fresh strawberries (hulled)
fresh whipped cream
mini chocolate chips
All you do is place the hulled strawberries upside down and cut enough of the point off so you can fill it from the top. Remove the point, fill the strawberry with whipped cream and put the point back on. Pop mini chocolate chips in as eyes and voila. Super cute snack for pretty much anytime.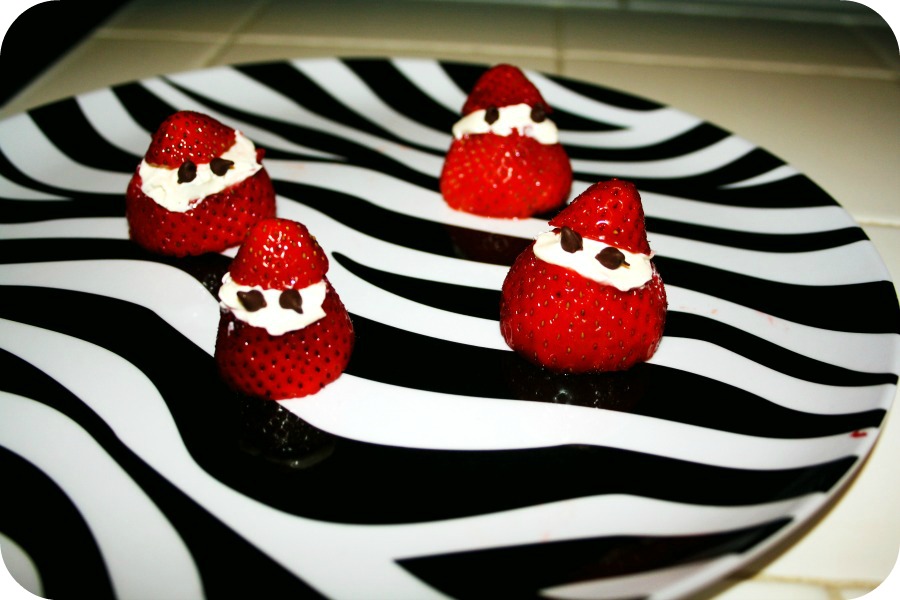 I spent the day at Seaside Lagoon with all the littles. With the load of work we have for homeschool this year, I'm not really a fan of taking a day for the beach, but I made an exception today because this is their favorite spot and it's seasonal so it closes for the off seasons this weekend. Our last time for 2013 was super fun and I'm looking forward to going back again next year.