Oct 5, 2013

Domestic
This is not really a recipe, it's just an idea and comes together with 5 ingredients. You don't even have to turn on the oven, the microwave will work for this too! Totally perfect for a last minute addition to a Halloween party or potluck.
Zombie Eyeballs
-square pretzels
-green candy melts
-black icing
-assorted M&Ms
-red sprinkles
Arrange the pretzels on a baking sheet (or a plate), then place one green candy melt on each pretzel square. Either pop the tray in the oven for about 10 minutes at 300 or microwave the plate for 5 minutes. Whichever method you choose, make sure to check on the candy melts so they are just melty and not burny. 🙂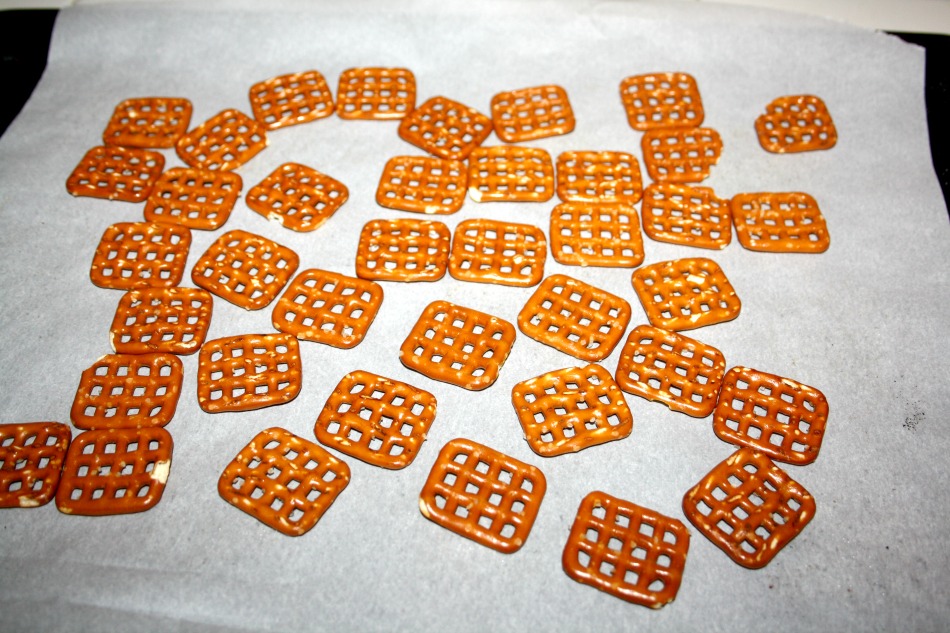 Once they've melted and you've taken them out of the oven, push one M&M ('m' side down) onto each candy melt and then dot each M&M with a tiny bit of black icing. Now sprinkle the red jimmies over all of them and voila! Creepy zombie eyes!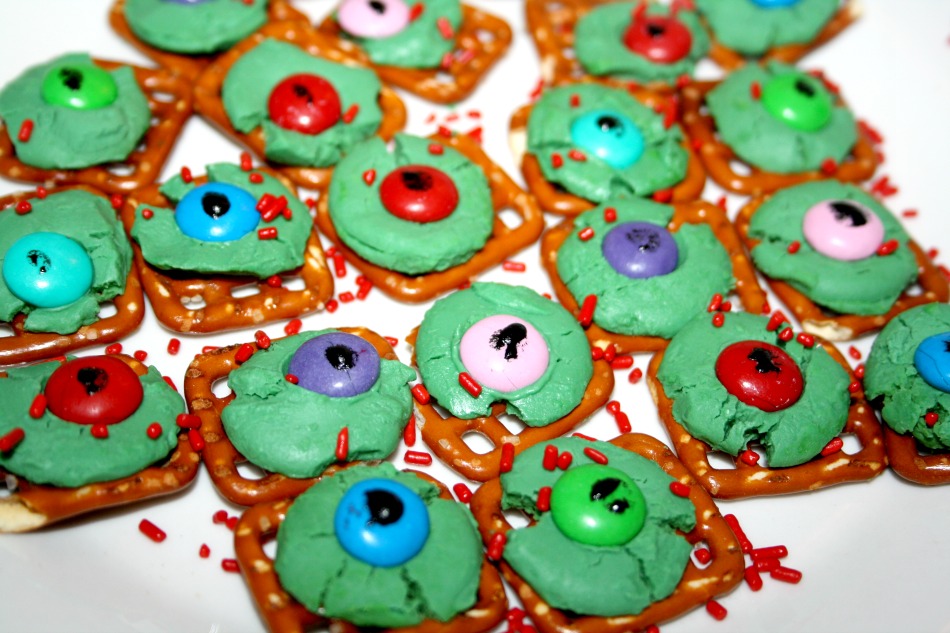 ---

Stuff from this post:
Wilton Black Icing
,
Wilton Green Candy Melts
,
CK Products Jimmies/Sprinkles