Nov 4, 2013

California
,
Kids
One of the things I really love about the date difference between Canadian and American Thanksgiving is that since American Thanksgiving is after Halloween the holiday season kicks off with Halloween and keeps rolling until New Years! So fun! In Canada since Thanksgiving is before Halloween there is sort of a whole lot of nothing going on in November and then BAM, Christmas. I always say I'm going to leisurely knit my Christmas projects throughout the fall and be done comfortably before Christmas, and then I tend to knit it all in December. Not so awesome. I've already made a decent dent in my list!
Halloween really ran away from me! My aunt came to visit from Canada and we ran all over LA showing her some of our favorite places and had such a blast I was exhausted and half asleep before reaching my bed each night. Tiring but so so fun. Our second Halloween in California was spent the same as our first, in Manhattan Beach and it was just as much fun as last year – if not more so since we know where we are going now. Our girls went as princesses and our son went as a Minecraft creeper! Since all of us play Minecraft it was an especially silly costume for him to wear!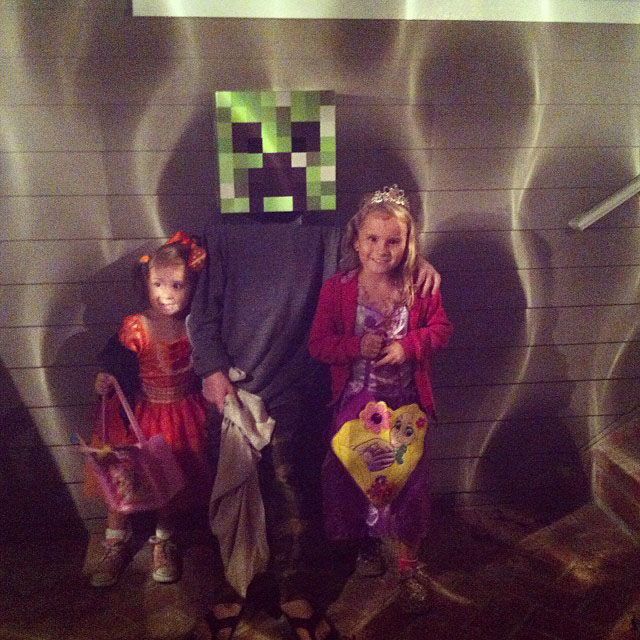 We had a Halloween party with my girls' besties, we made caramel apples, pumpkin donuts with eyeballs, creepy soft green cookies (with more eyeballs), and played so many silly Halloweeny games!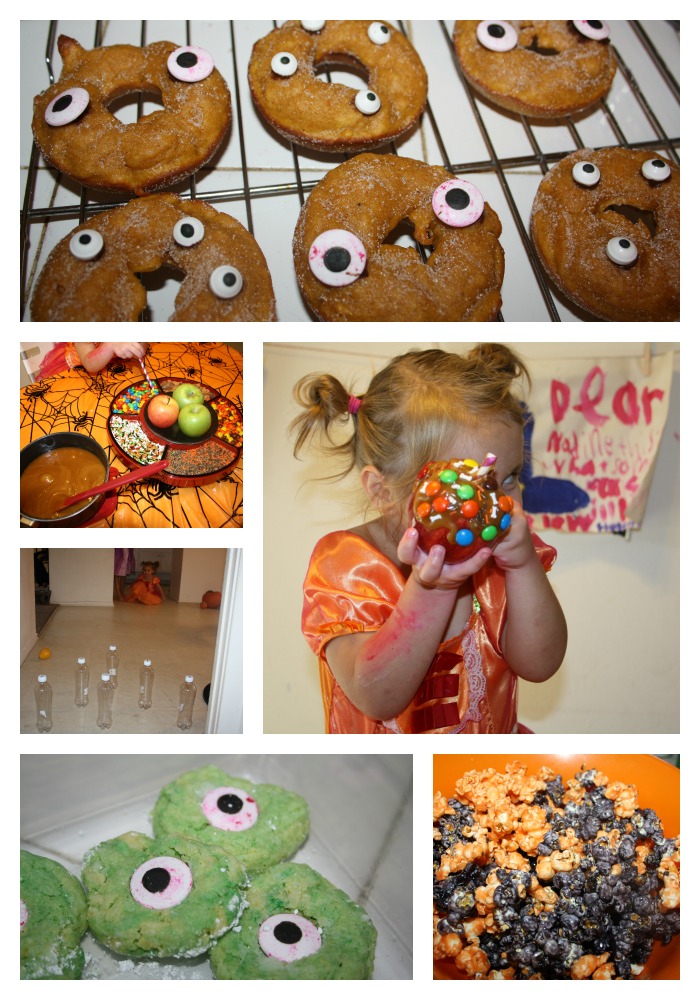 Now we are gearing up for Thanksgiving! I'm testing out some fun and festive recipes I've never tried and I will also make some tried and true family favorites and I have about a dozen bread recipes I have been waiting to try. It's hard to get into bread baking when it's 80 degrees, and now that it's cooling off a bit I'll have a chance to make a few loaves. I'm also hoping to knit some leaves and pumpkins to hang in the window, this is our second autumn in California and while I love, love, love life without seasons, not going through them makes me want to decorate seasonally. So funny to me, as I have never really had the desire to decorate with leaves or snowflakes or anything. I don't want to actually deal with real leaves or snow though!