We have made this recipe so many times, I've lost count. These pictures are from the first time we made it and they make me nostalgic for our old house, though I quickly remember the snow raging outside so much of the time and then I'm thankful for the beach. 😉
Where ever we are, there is always a lot of baking going on, and this recipe has been one of the ones that has moved around with us. The only down side to non stop summer is there are no cold winter nights that it makes sense to bake something like this on, but of course we bake it anyway!

Banana Loaf via Baking with Kids
2 cups flour
1 teaspoon baking soda
pinch salt
1/2 cup packed light brown sugar
1/2 cup granulated sugar
7 tablespoons butter
2 eggs
2 large bananas, mashed
1/2 cup chocolate chips or chunks
It's a pretty standard banana bread recipe, but it's so so good!
Preheat the oven to 350, and grease a loaf pan.
Sift the flour, baking soda and salt into a mixing bowl and stir in both sugars. Make a little well in the middle of the mixture. Melt the butter either in a small pot on the stove or in the microwave and pour that and the eggs into the well. Mix it all up and add the bananas. Mix again and then add the chocolate chips or chunks.
Pour into the loaf pan, pop in the oven and bake for about an hour.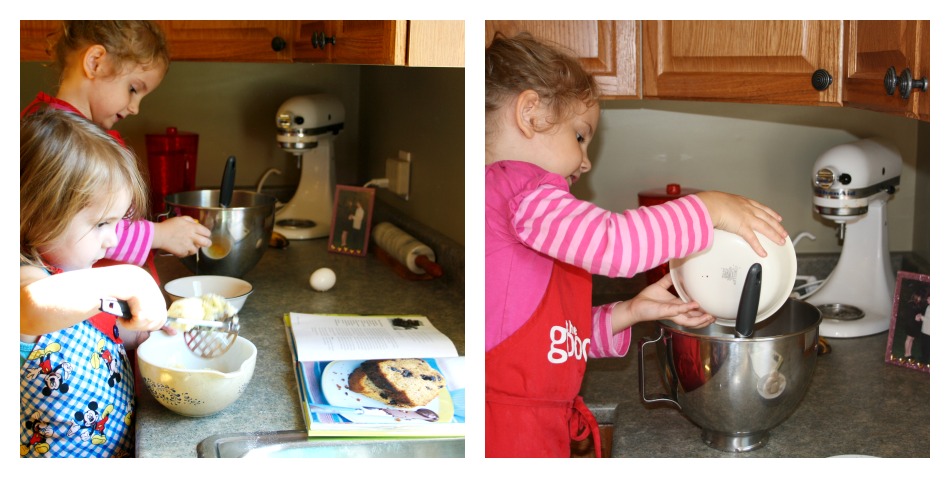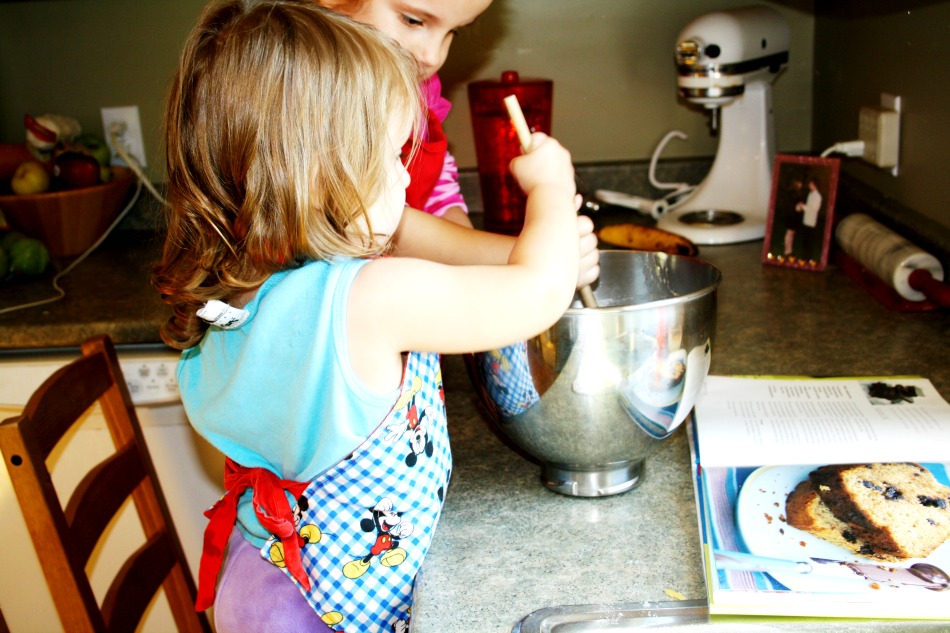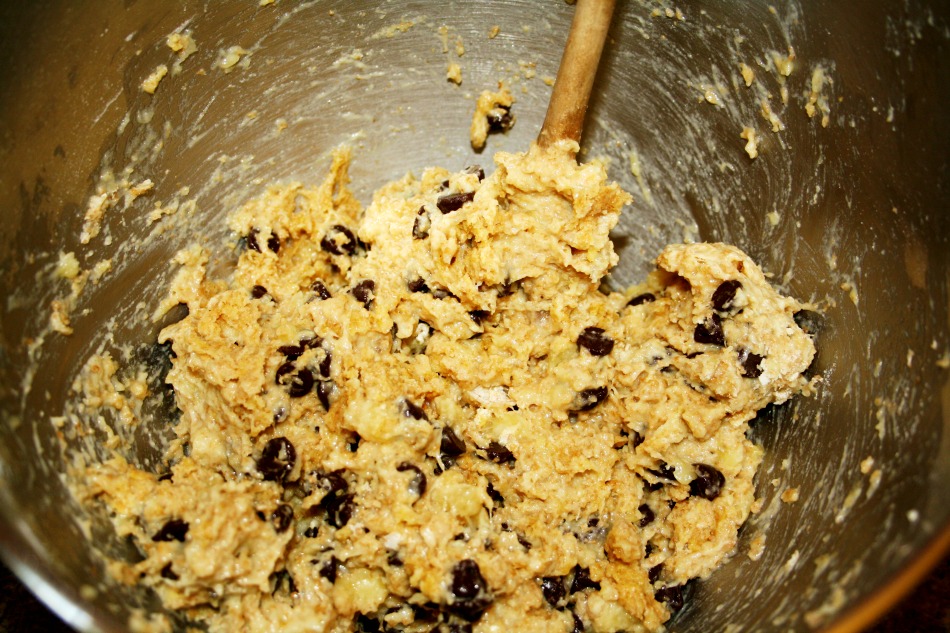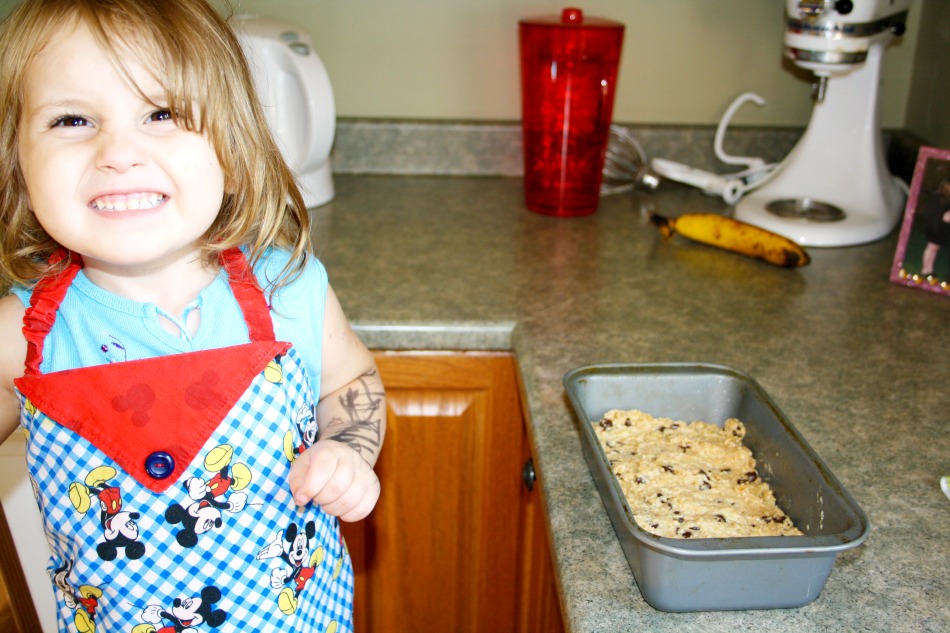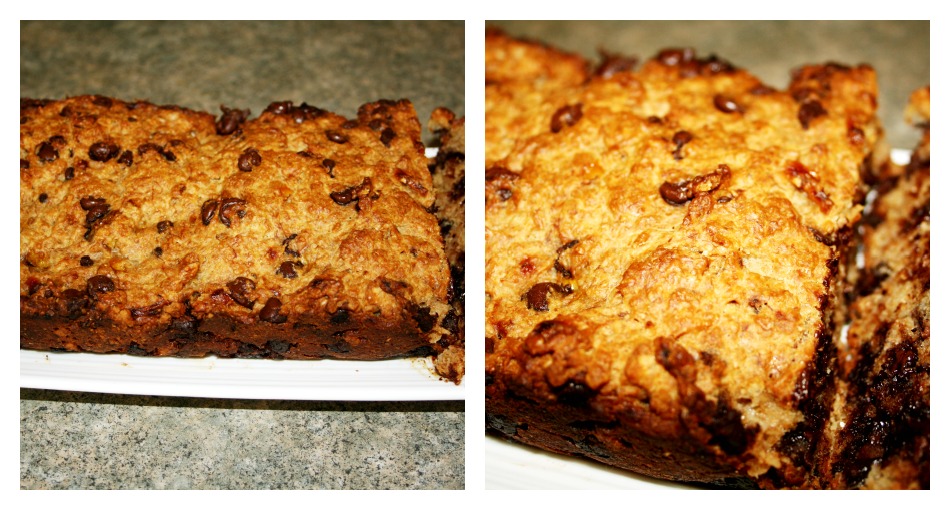 The best thing about this recipe is the kids can so it almost all themselves, especially if you have an older one to help with melting the butter and pouring the batter into the loaf pan. The satisfaction they get from cracking eggs, mixing, stirring and baking is one of those unmatched things. Making something the rest of the family loves is pretty special too! It helps that this loaf is so moist and just sweet enough. It's not overpowering with the banana flavor either, just perfect – which is probably why we've made it so many times!