Apr 3, 2014

Domestic
I've been keeping track of the cakes (and yes, I'm counting cupcakes as cakes) I've made this year though I have been woefully neglectful about posting them. Here's the recap so far:
#1 – Nutella Icebox Cake (week 1)
#2 – Orange Creamsicle Cake (week 2)
#3 – White Chocolate Strawberry Cupcakes (week 3)
#4 – Pink Lemonade Cupcakes (week 4)
#5 – Red Velvet Cupcakes with Cream Cheese Frosting (week 5)
#6 – Dark Chocolate Cake with Strawberry Filling (week 6)
#7 – Pink Strawberry Cake with Strawberry Frosting (week 7)
#8 – Dutch Buttercake (week 8 )
#9 – Birthday Cake Pancakes (week 9)
#10 – Chocolate Espresso Pecan Pie IN a Cocoa Cake (I know, I know, I cannot be stopped!) (week 10)
#11 – Chocolate Caramel Cake (week 11)
#12 – Mini Minion Vanilla Cupcakes (week 12)
#13 – Double Chocolate Nutella Rocher Cupcakes (week 12)
#14 – Rainbow Chocolate Cupcakes with Blue Raspberry Frosting (week 12)
#15 – Pineapple Cream Cupcakes with Cream Cheese Frosting (week 12)
Just like with Pie Year, there are going to be weeks with multiples, but that's all part of the fun!
All the cupcakes I made last weekend were super fun, but the Pineapple Cream were the most sophisticated, as our Tiny Dancer would say. I love when there are fruit chunks in cake and most of the time, I love to pair citrus with a cream cheese frosting, which made this recipe so perfect!
Cake:
1 box yellow cake mix
1/3 cup melted (and cooled) butter
I mashed up pineapple chunks for larger pieces
3 eggs
1 1/4 cup crushed pineapple with juice
2 teaspoon vanilla extract
Frosting:
1/2 cup butter, softened
8 oz cream cheese, softened
1 teaspoon vanilla extract
3-4 cups confectioner's sugar
adjust to desired taste and consistency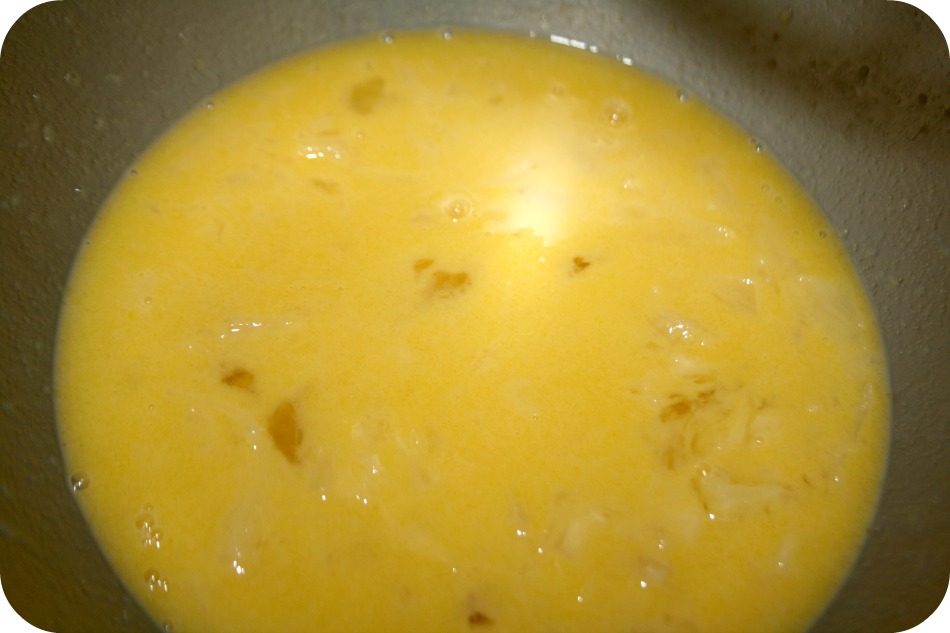 Preheat to 350 and line your muffin tin with liners. Sift the cake mix into a medium bowl and set aside. In a larger bowl, whisk together the melted butter, eggs, pineapple and vanilla. Slowly stir in the cake mix until it's well combined.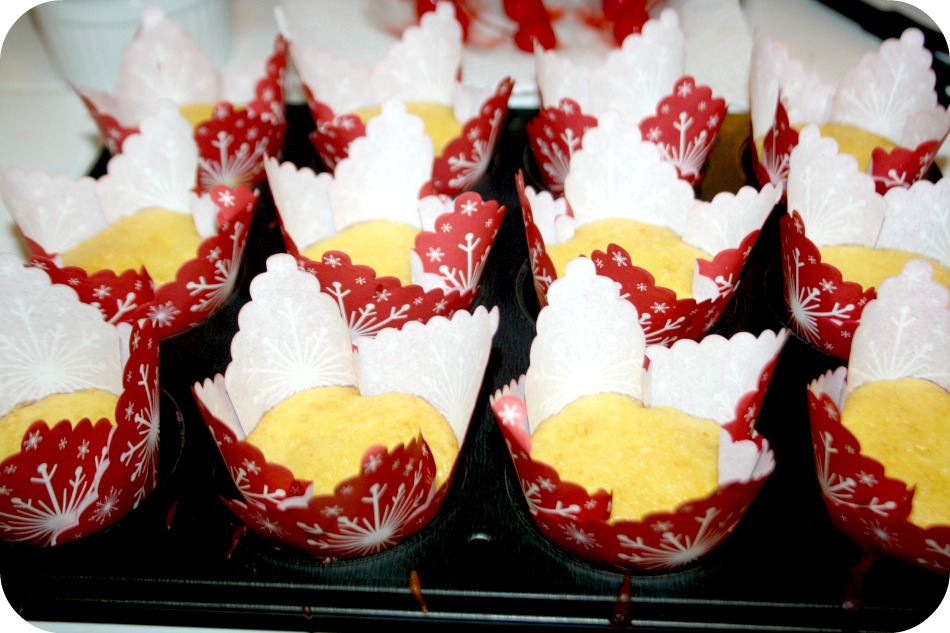 I used my large ice cream scoop (though let's be honest, all three are only ever used as cake batter scoops) and that filled each liner about 3/4 of the way. Bake for 20 minutes (give or take) and let cool before you frost.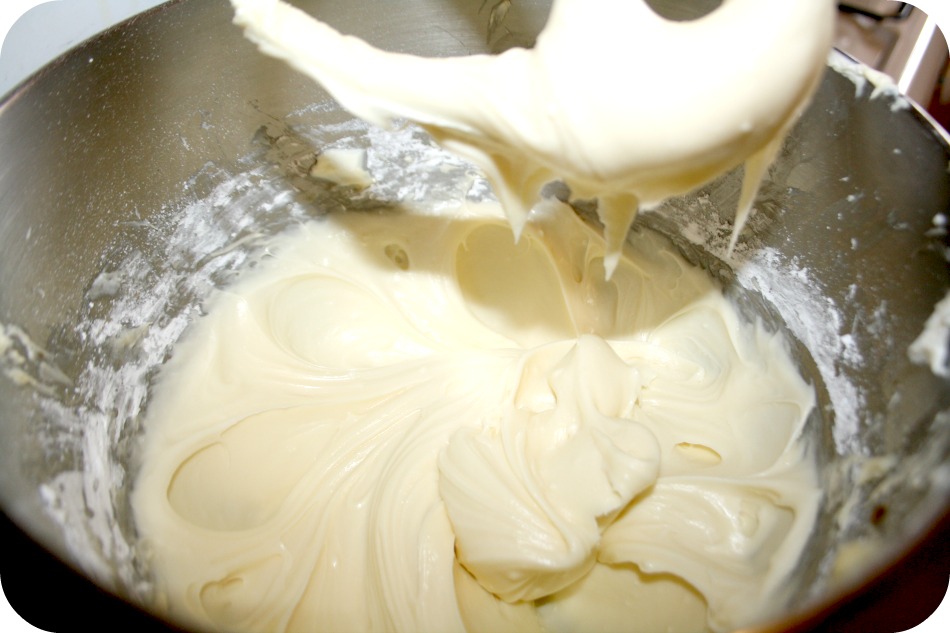 While they're cooling, get cracking on the frosting. Straight up cream cheese frosting. Just beat the cream cheese with the butter until it's smooth and add the vanilla. Then slowly add the confectioner's sugar until it's stiff enough to hold it's shape.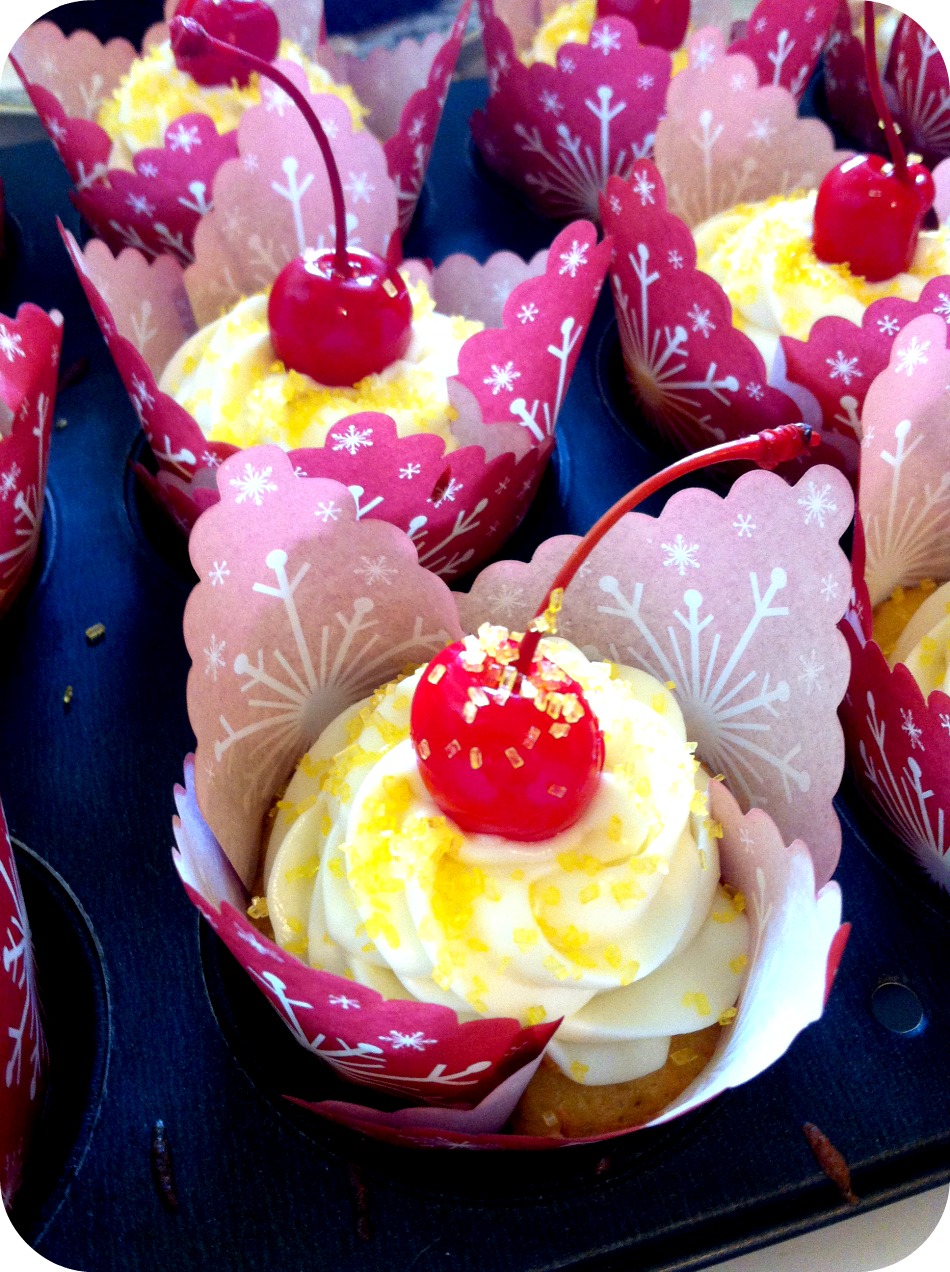 Pipe it over your cooled cupcakes. Top with cherries and sanding sugar and voila! Beautiful, tropical cupcakes!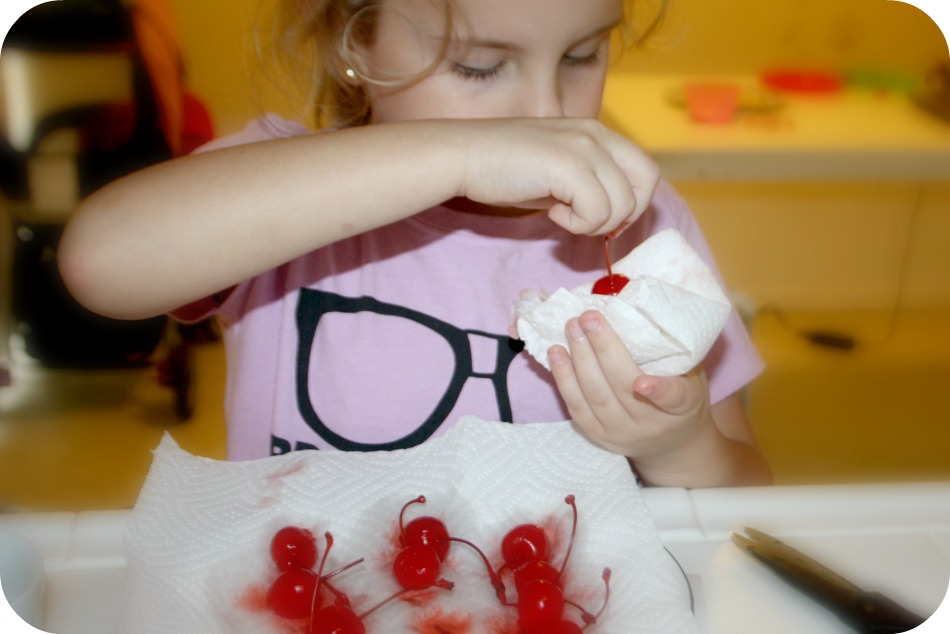 Dry off your Maraschino cherries (or take a page from my book and employ one of your helpers to do it). Otherwise, they will bleed all over your beautiful frosting.