Today, I'm linking up with Keeping it Simple, Skip to My Lou, Boogieboard Cottage, Craft-o-Matic, Making the World Cuter, Sumo's Sweet Stuff, and C.R.A.F.T. There are so many amazing projects in these links ups!
My girls love to get fancy, and this is no surprise to anyone who reads this blog, but in the last year or so, they've been reading a lot of Fancy Nancy books. A lot. If you're not familiar, Fancy Nancy is a sweet character in a series of books (there's over 50 of them) revolving around her life. She's a young girl who loves to dress up, she takes ballet, loves butterflies, French words and all things fancy! The illustrations in the books are so full of whimsy, with random feather plumes sticking out of vases and lace trim on almost everything and glitter and cute buttons and and and….all the details are so wonderful.
So now two of my littles are bent on having an uber fancy room with a zillion fancy details. Since their hairbands were living in a cute little basket on a dresser I decided to start there. I was initially just going to spice up the basket they were already using, but we can use baskets for so many other fancy things, right?! I think the best way to go about creating a fancy room is to display as many of their fancy objects (like their crazy cute hairbands) as possible while still storing them in an organized way. I think this nailed it, it's copied from all the tween shops we have bought these girlie accessories in. So cute!
You'll need…
a cannister large enough so the hairbands don't slip down, but small enough that you're not stretching out the bands!
glue gun
decorative paper
sparkly things
whatever cute glittery things you want to add!
First I covered my cannister with plain construction paper to make a plain background to work from. I cut some glittery scrapbooking paper into medium and smallish pieces and hot glued them all over it like a patchwork quilt. Cute!!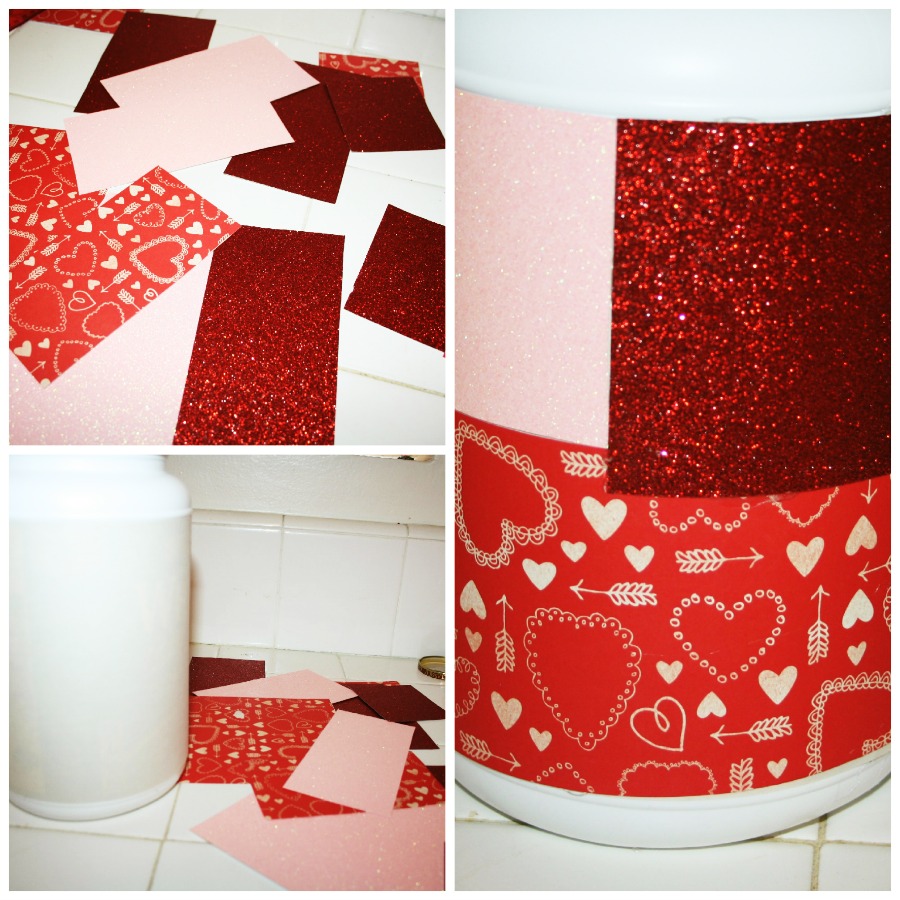 Then I dug through my crafty box for some lace and flowers and sparkly things and attacked it with the glue gun. I had Wee One #3 coaching me the whole time on how much of what I should be attaching where. It was hilarious how specific she was!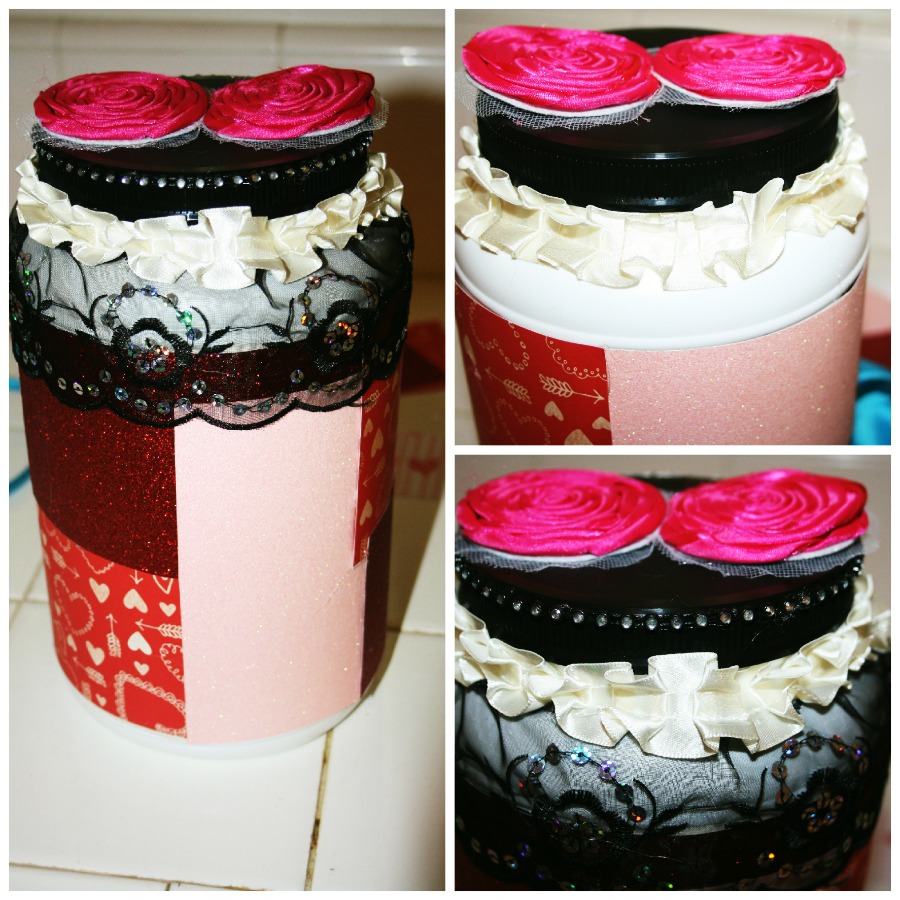 Here is the finished project with some of their hairband collection on display! So sweet and now when someone needs a giant blue bow to go with their outfit we'll know exactly where it is!