In this post, I'm participating in Tempt My Tummy Tuesdays, Tuesdays at the Table, Tuesday Night Supper Club, and Hearth 'n Soul.
This is the third recipe the kids have made themselves and this one turned out the best yet! They're really getting into it and embracing the concept of testing out every recipe in the book. It's nice to see them working together and I've been impressed with their kitchen skills so far. Thumbs up for the So Very Domestic wee ones! 😉
Scones – from Baking With Kids
(p. 13)
2 cups flour
4 tsp baking powder
pinch of salt
1/4 cup sugar
4 tbsp butter
1 egg
about 1/2 cup milk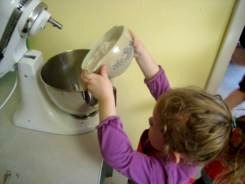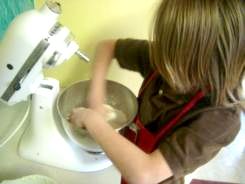 First mix the flour, baking powder, salt and sugar. Then cut up the butter into small pieces and plunk them in. Use your hands to crumble the butter into the flour mixture until it looks like small crumbs.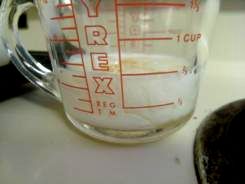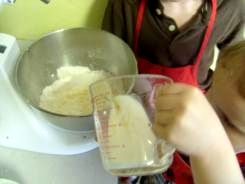 Now, crack your egg into a measuring cup and add just enough milk to make 2/3 cup total. Then make a well in your dry mixture and add almost all of your milk + egg liquid.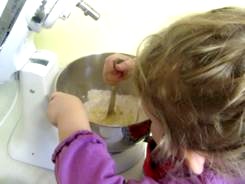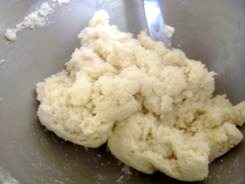 Use a butter knife to mix the liquid in, until it becomes a soft dough. If you need to, add more of your liquid bit by bit.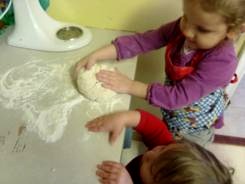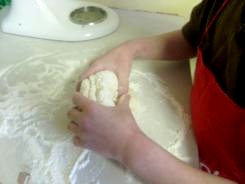 Once it looks right, plunk it on a lightly floured counter and knead it. Here, even Wee One #3 got into it! So cute!!!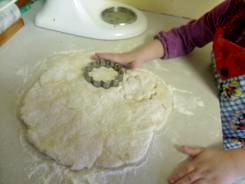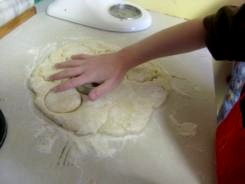 After both kids had a turn really kneading it, they pounded it down a bit and flattened it out so cut their scones from the dough. Wee One #1 chose a standard circle cutter, and naturally, Wee One #2 chose a 'princess flower'.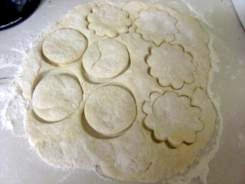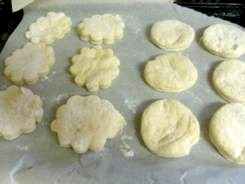 Into the oven they went for 11 minutes at 425! Tah-daaaah!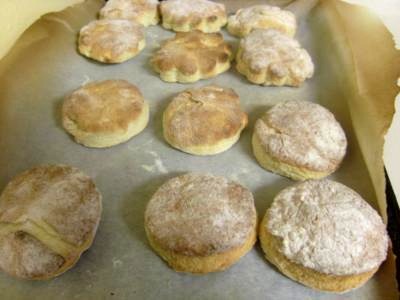 They honestly were as good as they looked. Wee One #1 tried one with butter, then once he knew he loved it he had another with Nutella! Wee One #2 stuck with her raspberry jam, and the littlest one had a small piece of each!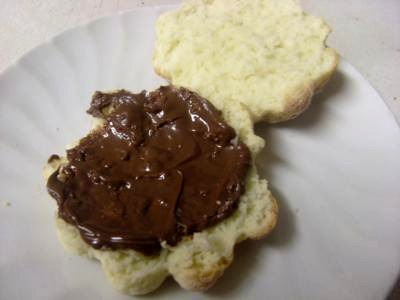 Fun and simple recipe for kids. Again, all I did was turn the oven on and off and put in and take out the cookie sheet!