This was the first year I hosted a Chinese New Year party, and while there were a few ideas I didn't get to bring to life, I did do a lot of them and we all had a great time with it. The general idea going in to this was to incorporate some of the traditions of our Asian friends' families, with a very May-style twist on them.
First, the menu. I roasted a whole chicken (for family unity), made peanut-broccoli chow mein noodles (for long life), Nigella Lawson's clementine cake, Martha Stewart's fortune cookies, and the standard chocolate bunt cake. This week's pie was chicken-free chicken pot pie!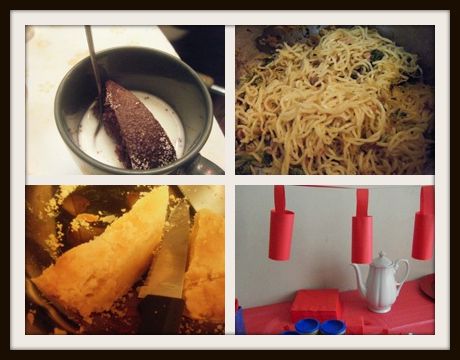 Nothing special about the chicken or the noodles or even the chickenless chicken pie (two veggie friends really love chicken pot pie, so, sans chicken, it's a serious hit!). The cake and the cookies however, were a lot more interesting than I thought they'd be.
I have loved Nigella Lawson for years and I'm always into testing out her weirder recipes, though when I went looking for a recipe for some kind of desserty thing made from small citrus fruit I had no idea what I was looking for. I was reading Smitten Kitchen a couple of weeks ago and there it was, a clementine cake! The recipe seemed so very odd to me though, you boil the clementines for 2 hours and then mash them all up, rinds and all?! Also, the whole thing is essentially held together with just ground almonds and eggs – no flour at all. It was fantastic, and honestly, it was really refreshing.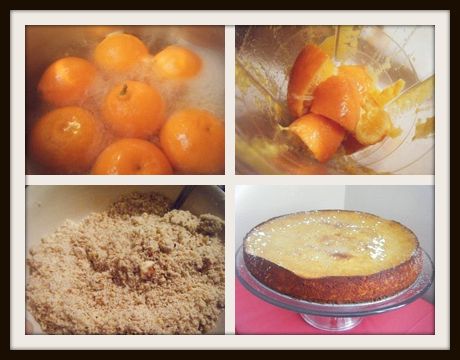 Smitten Kitchen says 'It is ridiculously moist, not bitter and surprisingly popular at a dinner party. You know, until you tell people they're eating a cake of boiled rinds.' Not surprisingly, my friends didn't seem to care in the least and a few had seconds.
Continue Reading »