Dec 2, 2013

Domestic
Here we go, let the countdown to Christmas officially begin! We have 23 sleeps to go and my little family is packing a whole lot of Christmas insanity into this month. Our elf on the shelf has been bringing us treats and making messes since last Tuesday, in our family the elf shows up the day after we put up our tree and we've been putting up the tree on the same day for about 14 years now so it's a neat addition to a family tradition.
These little meringues are so simple and so good! I love how pretty and festive they look with minimal effort, and I really love how many little stars you can make in few hours! They look so pretty on cookie platters and they dress up assorted cookie tins too! I wish I knew where I got this recipe from, but I clipped it from a magazine years ago and have no idea which one. I am fairly sure it is from one of those holiday cookbook magazines by the checkout at the grocery store, probably either Good Housekeeping or Better Homes and Gardens.
Peppermint Meringues
3 egg whites
1/4 teaspoon cream of tartar
1/4 teaspoon peppermint extract
1/8 teaspoon salt
3/4 cup sugar
red paste food coloring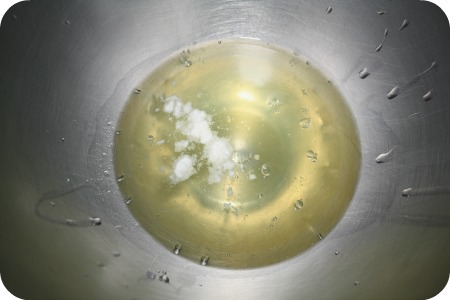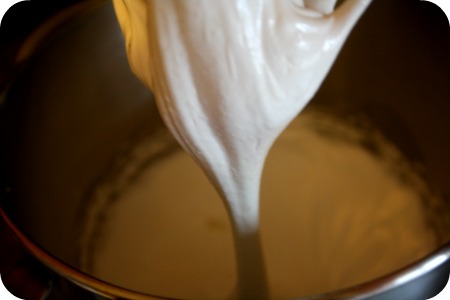 The meringue itself is fairly standard. Just beat your egg whites and cream of tartar until it magically transforms from goo into this big, billowy, fluffy cloud.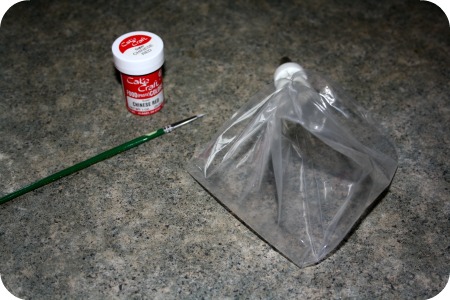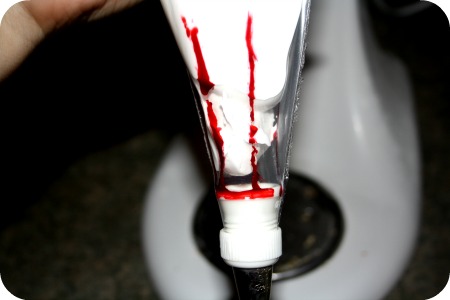 Next, prepare your pastry bag with a Wilton star tip
and, using a fine paint brush, paint on four stripes of red food coloring before you spoon your meringue mixture into the bag. Then add the meringue and pipe sweet little stars on a baking sheet lined with parchment paper. Bake at 200 for about an hour and a half.