Dec 11, 2010

Domestic
Oh my goodness more ginger cookies! I know! I can't help it – it's December. This is the third ginger-themed cookie this week and I could not possibly be happier. Don't worry, I'll let up after Christmas. 😛
It depends entirely on who you learn the recipe from, or which way you prefer them yourself, but gingersnaps tend to fall into one of two categories; so hard they're essentially a dunking cookie or so soft they're totally meant for Santa and a glass of milk. (On that note, can we leave Santa a mug of Starbucks coffee, btw? Is that socially acceptable?) This recipe can be either. That's less magic and more in baking time and dough placement.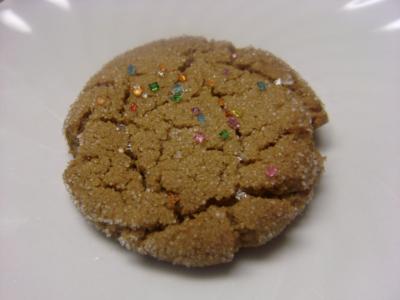 Gingersnaps – from Christmas Cookies Magazine (Better Homes And Gardens, 2009)
1/2 cup butter, softened
1/4 cup shortening*
3/4 cup granulated sugar
1/2 cup packed brown sugar
1 tsp baking soda
2 tsp ground cinnamon
2 tsp ground ginger
1/4 tsp nutmeg
1/4 tsp ground cloves
1/4 tsp salt
1 egg
1/3 cup molasses
2 cups flour
1/4 cup coarse white or coloured sugar
Beat butter and shortening (if you even use both, lol, I just sub Becel for both and it always turns out just fine), till combined. Add both sugars, baking soda, cinnamon, ginger, nutmeg, cloves and salt. Don't forget to scrape the sides of your bowl!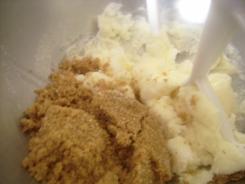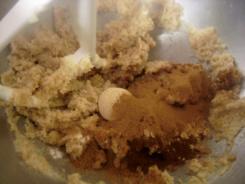 Beat in the egg and molasses. If you've got a stand up mixer you can probably add all of the flour, if not add as much as you can and then move on to mixing the rest by hand with a wooden spoon. Pop this into some tupperware and let it chill in the fridge for a couple of hours.
Use a spoon to scoop out the dough and shape into balls, then roll the balls in sugar. Crisper, dunking-style gingersnaps should be rolled into (heaping) teaspoon sized balls and mashed down with a glass. Softer, chewier gingersnaps should be more like tablespoon, and not squished as much as the small ones. To be on the safe side, put them about 2″ apart on your parchment paper lined baking sheet.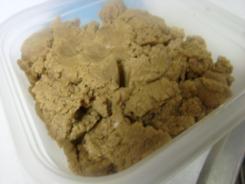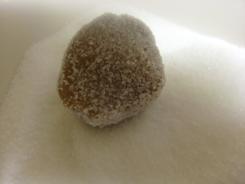 Bake them for about 8 minutes at 350. More for crispier cookies and less for softer ones, naturally.
I love the crackle on the top of these cookies and as you're so painfully aware this week, I adore the smell too!!