Apr 10, 2014

California
,
Healthy
This is one of those 'not really a recipe recipes'. I have a serious love for dragonfruit and when we first moved to California and I saw it at the farmer's market I was determined to make something summery and fun with local dragonfruit. Just look at it, it's so beautiful!
This is a very lame way to make ice cream. Seriously, just go buy an ice cream maker (I am holding out for this Cuisinart one
). If you don't have an ice cream maker though, this will do. Essentially you're just freezing ice cream in ice cube trays. 😉
There are two types of dragon fruit, some are pink like this and taste a little sweet and some are white and taste blander. I wasn't sure if it was going to be the white or pink kind when I first bought this at the market so I was pretty stoked that it was the sweeter of the two. I will try this again with the white kind if I come across any.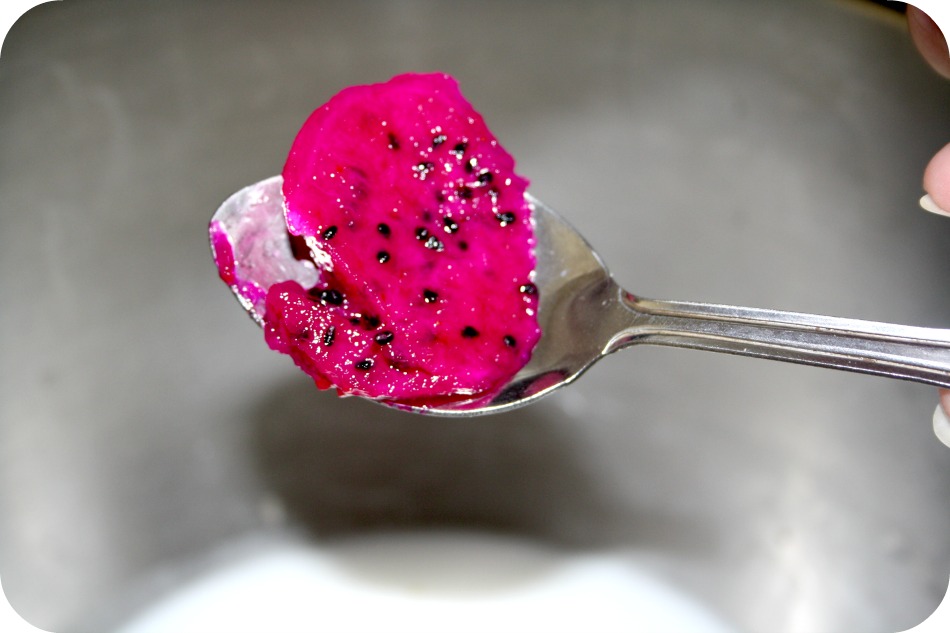 All I did was scoop out the yummy insides and mash them up with about 1/2 (maybe closer to 3/4) of a cup of coconut milk. The more coconut milk you add, the softer it will be when you eat it. Though it will be far from soft, a better description would be 'the more coconut milk you add, the less rock hard it will be'. Then I added a little sugar, feel free to keep it healthy by adding stevia or natural maple syrup or agave or whatever.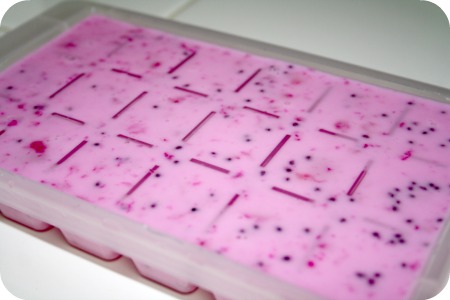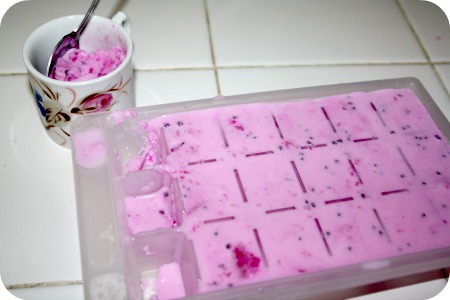 Pour your finished mixture into ice cube trays, and wait a few hours. Another way to do it would be to put your mixture into a stainless steel bowl and mix it every 30 minutes or so until you reach the consistency you're after. I put them in an ice cube tray and them popped them out and into a cup when I was ready to try it. I let it sit for just a few minutes and it was ice creamy enough for me!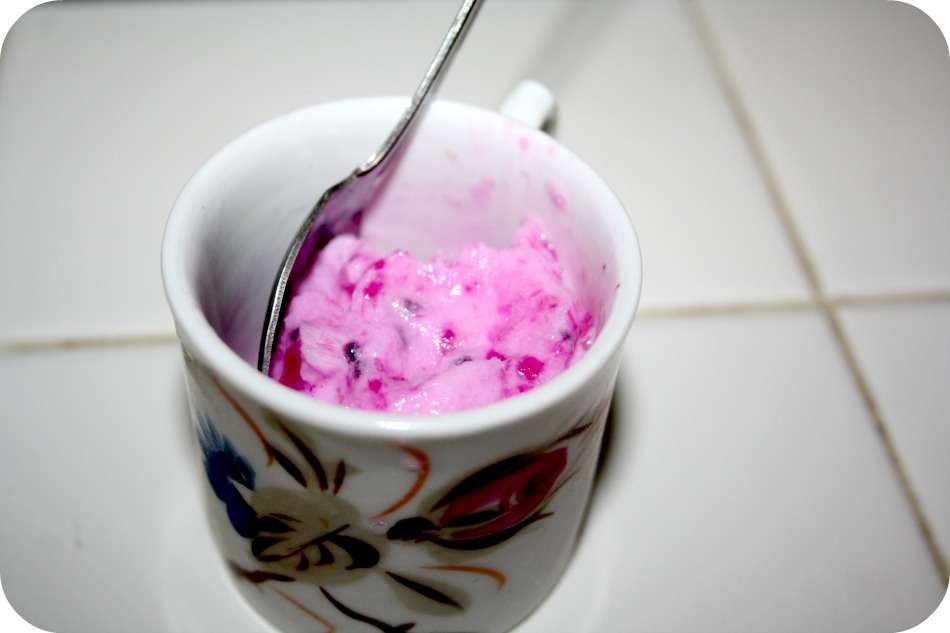 This is not a replacement for triple fudge ice cream by any stretch – but if you have a craving for ice cream that's beyond the usual frozen banana in the food processor trick, while still keeping it healthy, this is a good option.