Jun 11, 2010

Domestic
In my efforts to be healthier in general and make better snack choices, I have been skipping cake days occasionally and the domestic goddess in me is outraged. But the slimmer and overall healthier-feeling goddess emerging is totally cool with it. I'm sure there will be enough potlucks and school fetes by year's end to have at least 52 different cakes or cupcakes. As of tomorrow, we're at week 24 and cake #24! I've also been having too much fun to blog lately so I'm behind with my posts, but I have a lot of photo-heavy posts coming up as a result.
Unlike my Reese's Peanut Butter Cup Cake, these little gems are straight up cocoa cupcakes with peanut butter frosting. The Cocoa Cake recipe came from Now…you're cooking, and it was super simple and good!
Cake #21 – Cocoa Cupcakes with Peanut Butter Mini Cupcakes
Cake:
1/3 cup butter
3/4 cup sugar
1 egg
1 cup flour
1/3 cup cocoa

1/2 tsp baking soda
1/8 tsp baking powder
1/2 tsp salt
2/3 cup water
1/2 tsp vanilla
Frosting:
1/2 cup butter, softened
1 cup creamy peanut butter
3 tablespoons milk
2 cups confectioners' sugar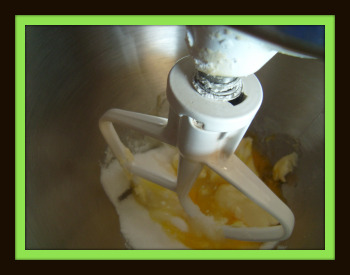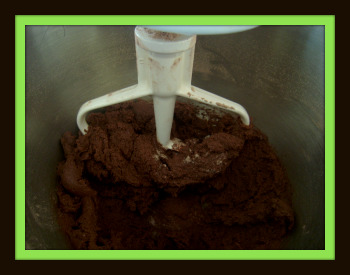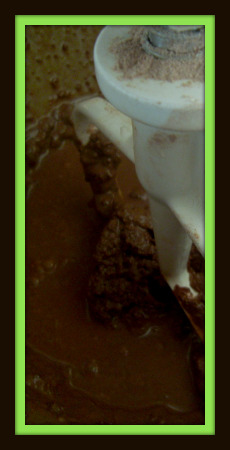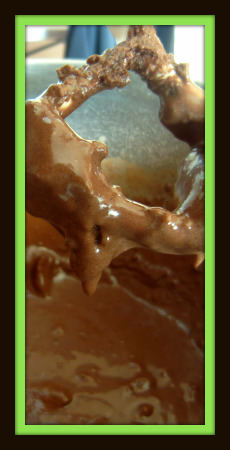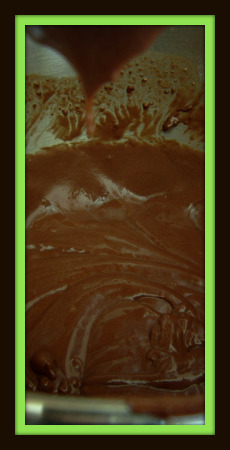 You know the drill, beat the butter, sugar and eggs till 'light and fluffy', then in a separate bowl mix flour, cocoa, baking soda, baking powder and salt. Mix water and vanilla, add. Gradually whisk the flour mixture into the egg mixture and you're ready to pour.
This recipe will make an 8″ cake, 12 generous cupcakes or 24 mini cupcakes. Bake any of these at 350, 30 minutes for a cake, just slightly less for the cupcakes and 15 or so for the mini cupcakes. Check early and often! I used my silver tin mini liners for the first time and I am madly in love with them.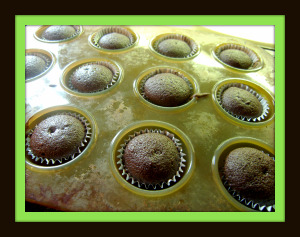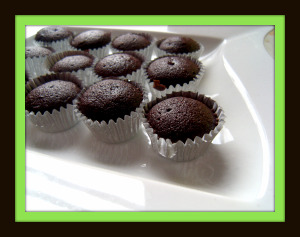 For the peanut butter frosting, cream the butter and the peanut butter together, gradually add the sugar and once it's thick add the milk, a little at a time till you've reached the consistency you're after. Voila! I had 'just a taste' of this frosting and wanted to mainline my icing bag. It is pretty sweet though, so a little dollop on these minis is slightly more than enough.
Overall, these wee creations were a hit except my sister pointed out, and then didn't want to let me live down, how wasteful the liners are. Especially since we ate them here, it's not like they had to be transported anywhere. I think in the future, I'll save all liners for bake sales, school fetes and gifts.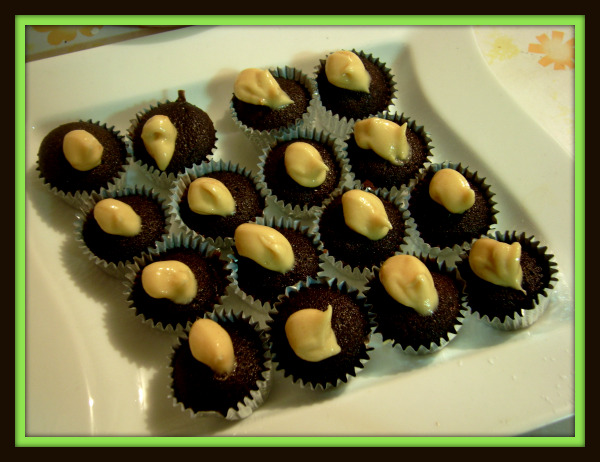 There is so much going on this summer in the way of theme parties and road trips and baking with friends and so many fun things to blog about. I am most looking forward to the Barbie party (the idea for this was based on a shockingly pink nail polish) where we all dress as different kinds of Barbies like say Homeless Barbie or Soccer Mom Barbie. Right?! There will also be a Bind girl night, where all drinks are 'shaken, not stirred' and a ghetto/club dress night. That one needs to happen this summer because my friends can't be getting on the streetcar in micro minis in November.
Here's hoping there will be enough time between each adventure to stop and write about them.