Nov 18, 2009
When I finally plunked down to decide on the cotton for our diapers, I headed first to Etsy, and then to eBay where I found Tonic Living, the shop where I picked up all of the cotton flannel I used for the diapers. Along the way I came across so many cute crafty things I instinctively felt that I 'needed'. Naturally, as much as I'd love to say that I have a legitimate use for 20 Colourful Hello Kitty Shank Buttons, I just don't. So until I come up with ideas for all of these supplies, I'll have to just drool over them here. I'm posting photos of my finds with links to the shop, if the exact item has sold, poke around to see what else they have listed!
My *fave* Etsy shop is Rainbow Fabrics! It's one of those places that I lose all track of time when I go there. So many fun and vibrant fabrics to pick from, I got 14 different fabrics (fat quarters and half yards) and I already have a long wish list again! This set of apple fabric I want to use to make some school gear for wee one #2, she started kindergarten this fall and is crafty-minded. I wonder where she gets it from. Ha! Would have been a cute a first day of school dress with apples? That's not too cheesy, is it? Sometimes I have to hold myself back from the uber cheesy, so I can't always tell. If it's not flamed as lame, I'll do it up next year. Or maybe a crayon case?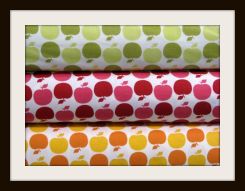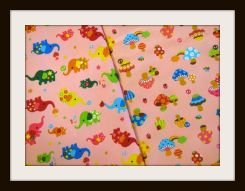 Alexander Henry Perfect Pattern Pair, Japanese Elephants and Mushrooms with Glitter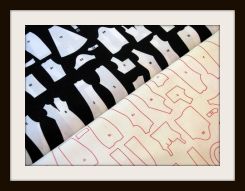 Michael Miller Apple Dot Set, Kitties, Birdies, Buggies and Flowers
I was looking for Hello Kitty fabric and came across a shop based in Japan called This and That From Japan, with fabric, ribbons, stamps and other neat stuff. The only issue is the shipping (most items are $4.50 in shipping, $2.75 if shipped with another item), but that depends on both where you are and how much you love the item. I love this fabric because you can find Hello Kitty on fabric here, but I've never seen her apple picking before!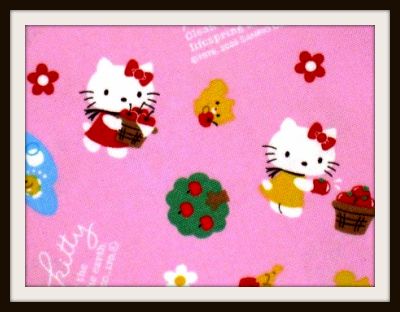 Japanese Fabric – Hello Kitty Picking Apples – Half Yard
Of course I have to add in the Kero fabric I found when I found the Hello Kitty stuff. Soooo cute! I have no idea what I'd use this for. Maybe a dress for one of my girls? Maybe a wee little tote for myself? When I get better at it, I'd really love to make some kind of sweet/creepy Japanese cartoon quilt, but I'm not going to collect pieces for it until my quilting skills are better.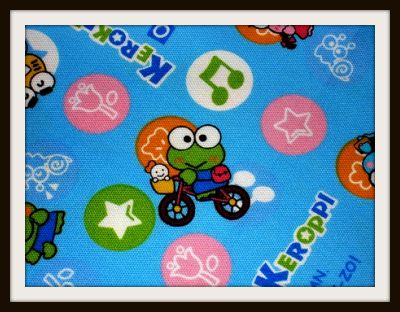 Japanese Fabric – Kerokerokeroppi and Friends – Blue – Half Yard
All this neat baking gear can be found at Cupcake Social. I will readily admit it's the shop's name that had me clicking the link and I'm glad it did because its packed full of really cute baking supplies! I've mentioned before that 2010 will be Cake and Cupcake Year, I'm so looking forward to using some of this neat gear.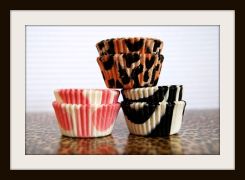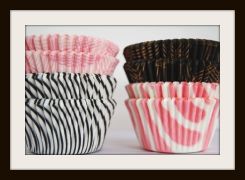 Mini Assorted Animal Print Cupcake Liners, Pretty in Pink and Black Cupcake or Muffins Baking Liners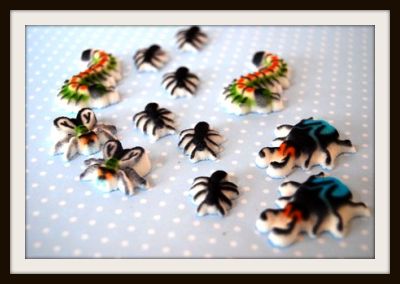 Creepy Crawly Sugar Bug Layons
Then, of course, are the botton shops. It is so easy to get sucked into the button shops! This one, Forsythe Company Store has a lot of sweet treasures.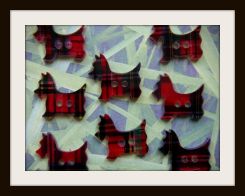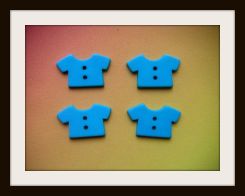 One Inch Plaid Scottie Dog Buttons, Sweet Turquoise Summer T-shirt Buttons
These four gems were found at Delish Beads.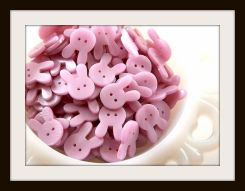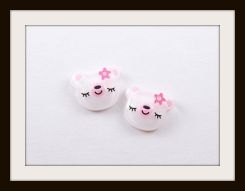 17mm Purple Bunny Buttons, 15mm White Teddy Bear Cabochons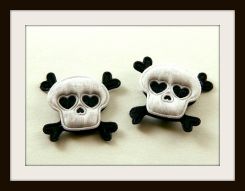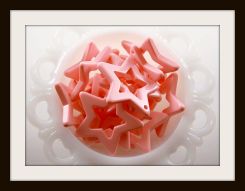 25mm Fuzzy Skull Appliques, 45mm Big Pink Star Pendants
Buttons and beads for sure are the worst for me, because I literally never make anything from them, but they are shiny and pretty and I'm such a sucker!! I want to, and I hope to, but at the moment I don't have any projects planned with beads. I'd use the bunny buttons on a sweater for one of the girls, and I'd love the fuzzy skulls on something for me. One thing at a time though!
I aim to continue with this series! Send me links to neat crafty supplies!