I have seen recipes for homemade laundry soap around on Pinterest and some of my favorite blogs for at least a year, and while I made soap with my girl Vanessa last year, I had never attempted to make it. Last week I hit the bottom of my 2 gallon tub of bulk laundry soap and texted my dear friend Sammie for her recipe because she's been making and using her own soap for a while and has had great success.
Initially, I was going to use a liquid recipe because I only use liquid soap but Sammie and I had both read that oftentimes the liquid soap gets gloopy and stuck together. So, powdered it is, and then my husband had the idea to mix the powder with a little water before adding it to the washer. Perfect!


The recipe for it is insanely easy. Just grate two bars of Ivory soap and mix it up with a cup of washing soda and a cup of Borax. Seriously, that's it!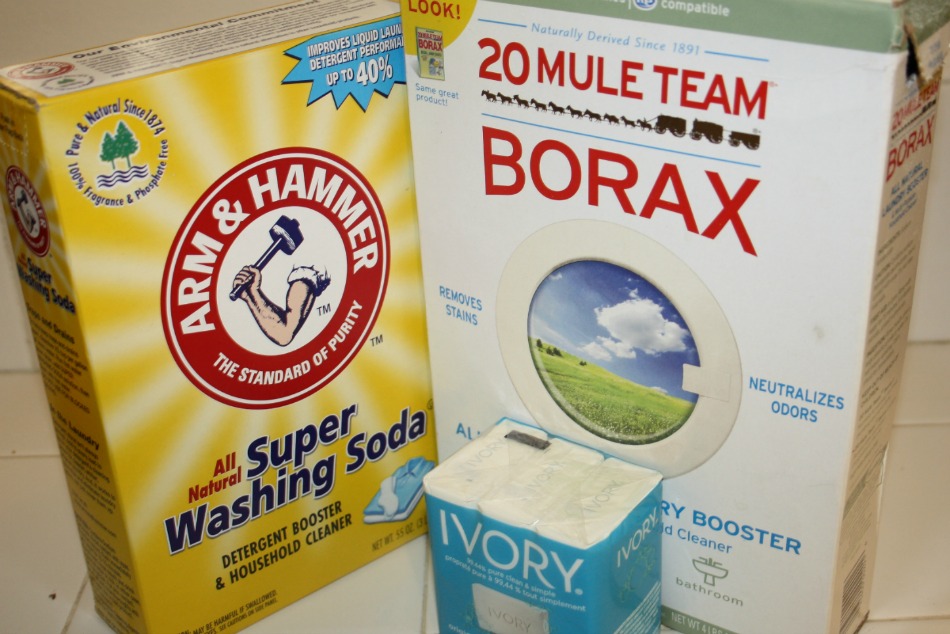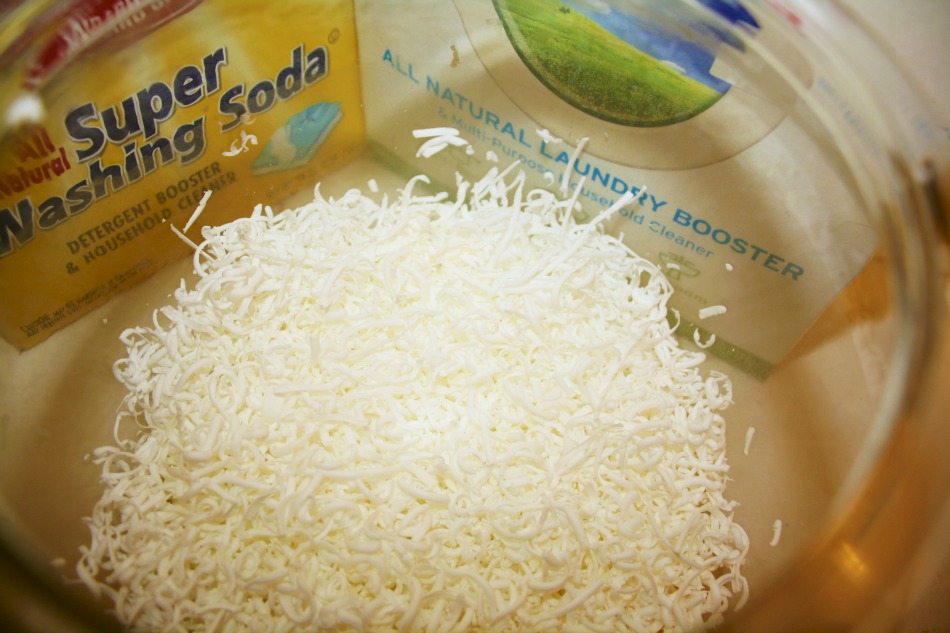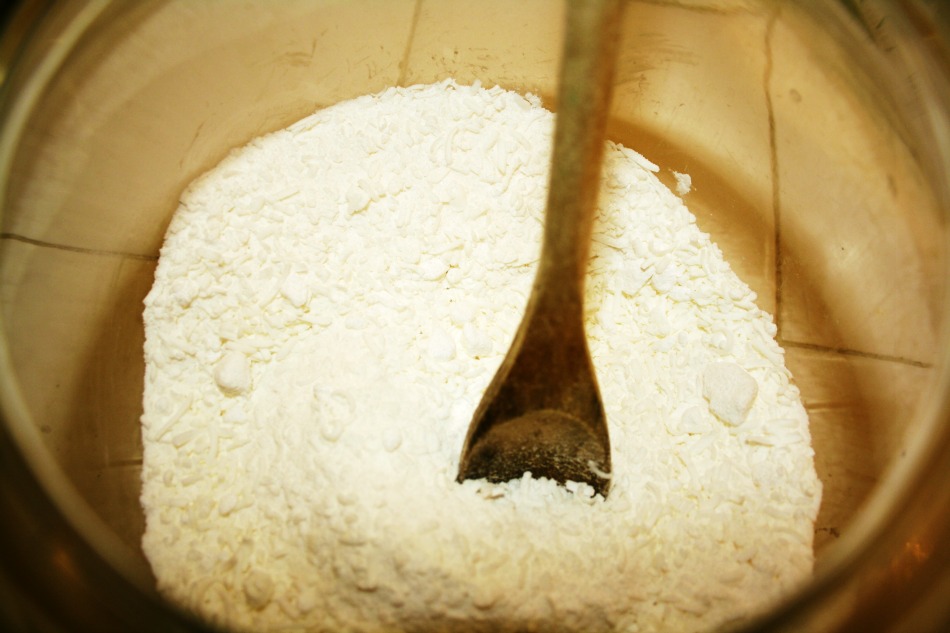 What really matters to be, aside from the obvious savings, does it work?
Honestly? I feel that it works better than any other laundry soap I've ever used. I know that seems crazy, but I think it's the washing soda really lifting the dirt off. I washed three different loads of laundry to put it to the test.
In my first load with this soap, I washed Wee One #3's laundry. She basically spends all her free time either painting up a storm or playing in the dirt in the backyard. There was a shirt covered in day-old paint and a dress covered in serious dirt from earlier that day. No pre-treating with either, I just threw all the laundry in the washer, topped it with 2 tablespoons of soap mixed with about 1/2 cup warm water. Everything came out bright and clean and smelled just clean without smelling like that fake clean smell, you know?
The second load included a pair of my husband's pants. He is always brushing up against the truck when he gets in and out of it and ends up with grease on his pant legs on the regular. Ugh. Regular laundry soap almost never gets it out on the first try. Usually, I just pretreat it before I wash it, but that's not really the most convenient thing. So this time around I put the rest of his laundry basket in the washer, topped it with the same 2 tablespoons of soap mixed with about 1/2 cup warm water but I also rubbed some of that soap into the grease on the pants. This grease had sat for at least a day, maybe two before I did this. I saw it start to lift off as I rubbed the soap into it. Whaaaat? That's pretty incredible!
The third load was all about smell and maybe sweat stains too. Apologies to Wee One #1, who is not at all wee anymore. He just turned 13 and took up jiu jitsu early this year. He puts in a lot of hard work and training four days a week, and you know, that leads to a lot of sweat! So I was hoping for both a clean smell and no yellowing of the fabric! Guess what? It totally worked! It smelled clean without the factory clean smell and his gi is as white and sparkly as when he got it!
This recipe is officially a win. I'll never buy laundry soap again, it took less than 10 minutes to grate the bars of soap and mix it together. One box of washing soda will do several batches, one box of Borax will do even more and you can easily buy bars of soap in larger quantities, but even at 3 bars per package, three packages would do more than four batches. Keeping extra bars on hand just means when you run out, you can easily make more right away!