I'm backtracking a little here, because while I do have a stash of mini snickerdoodle cupcakes in the freezer for Christmas, I made this for my sister's birthday party two weeks ago.
I first read about snickerdoodle cookies in Great Cookies: Secrets to Sensational Sweets
in 2003 when I picked up the book (amazing book, by the way – full of fun cookies) and I knew I had to try them based on the name! They're essentially a cinnamon sugar cookie, then rolled in cinnamon and sugar before they're baked. We all liked them and made themfrom time time to time. Then in 2008, one of my kids discovered A Barbie Christmas Carol, and the main Barbie's favorite cookies are snickerdoodles! Since then, it's become a household staple and Martha's snickerdoodles, are hands down the best.
Martha Stewart's Snickerdoodles – from Martha Stewart Holiday Magazine 2005, Cookies Special Issue
2 3/4 cups flour
2 tsp cream of tartar
1 tsp baking soda
1/4 tsp salt
8 tbsp unsalted butter
1/2 cup shortening (I used more butter)
1 3/4 cups sugar + more
2 tbsp cinnamon + more
2 large eggs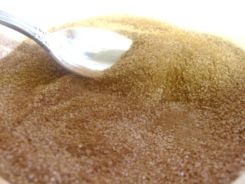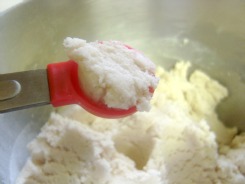 Sift your flour, cream of tartar, baking soda, and salt. In a separate bowl with your mixer, cream together the butter, shortening and 1 1/2 cups of the sugar. Beat for about 2 minutes, until fluffy. Scrap down the sides of the bowl and mix in your eggs, one at a time. Then slowly add your flour mixture and beat until it's totally mixed in. I also add about 1 tsp of cinnamon to my dough.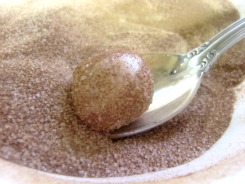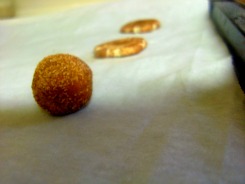 Mix the leftover 1/4 cup of sugar and the 2 tbsp of cinnamon in a small bowl. Use a tablespoon to scoop out regular sized cookies or a teaspoon for mini cookies. Shape them into little balls with (slightly) wet hands and then drop them in the cinnamon sugar. Roll them around so they're covered and then put them on your parchment paper lined cookie sheet and flatten them with a glass. It helps a little of the glass is dipped in the cinnamon sugar as well.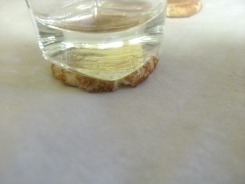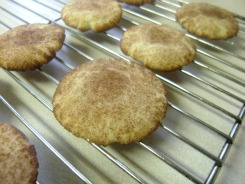 Bake for 10 minutes at 400. Martha recommends rotating your baking sheets after 10 minutes, but I have found that it really doesn't change anything. These cookies crack on top, but they do not brown – so don't wait for them to or they'll burn.
These cookies are alarmingly good for dunking in either coffee, milk, soy milk or, my biggest weakness, vanilla chai smoothies.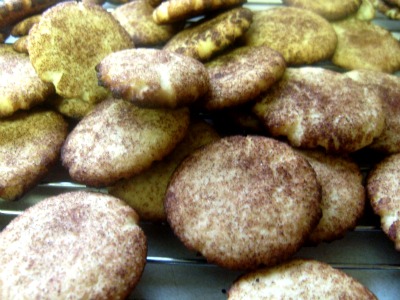 I've been trying to keep my posts down to just one recipe at a time to make things easier to find later, but this second recipe really goes with the first! I first saw on Bakerella the teaming of snickerdoodle cookies with snickerdoodle cupcakes. For Valentine's Day 2009, I made heart shaped cocoa brownies and stacked them on top of chocolate cupcakes with a layer of buttercream, which decedent as it is made perfect sense to me. So the idea of stacking cookies on cupcakes with layers of buttercream is totally logical.
For consistency's sake, I used Martha Stewart's snickerdoodle cupcakes.
Martha Stewart's Snickerdoodle Cupcakes – from Martha Stewart Online
1 1/2 cups flour
1 1/2 cups cake flour
1 tbsp baking powder
1/2 tsp salt
1 tbsp cinnamon + 1/2 tsp for dusting
1 cup butter, room temp
1 3/4 cups sugar + 2 tbsp for dusting
4 large eggs
2 tsp vanilla
1 1/4 cups milk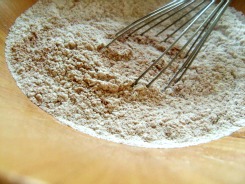 First, sift together both flours, baking powder, salt and 1 tbsp cinnamon. In another bowl, with your mixer, cream butter and sugar until they're 'pale and fluffy'. Then add the eggs one at a time, and beat in the vanilla. Don't forget to scrape down the sides of your bowl.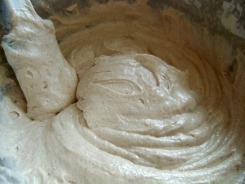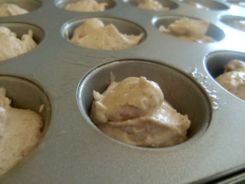 Alternate between adding the milk and the flour mixture until it's all combined. Now pour the batter into lined muffin cups, about 3/4 full. Bake for about 15-20 minutes at 350.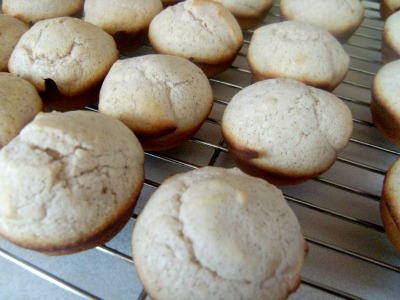 Now, if you need to (I needed to and then we ate them all), whip up a batch of buttercream, pipe a bit on your cupcake, top with a cookie and then top that with another bit of buttercream.
Divine. Snap photos while you can – this pile of treats wont last long!!