Dec 9, 2009
I have a serious love for all things 50s – the wacky kitchen appliances, the slang and of course – the clothes! Don't worry, this isn't a fashion post – I'm doing a 50s themed Window Shopping Wednesday today! There are so many fun 50s themed shops online to get lost in! Today, I'm going to gush about; Kooties Closet, Sugar Pie Chic, Lady Jane Designs, Bumbershoot Supplies, and Our Retro Toybox.
Kooties Corner, some seriously sweet stuff. Store sections include; gift tags, address labels, retro graphic jewelry, pocket mirrors and other vintage goodies! Four things that immediately had me drooling; vintage car gift tags, 50s graphic pin, address labels, and my personal favorite – the mini atomic notebook! So rad!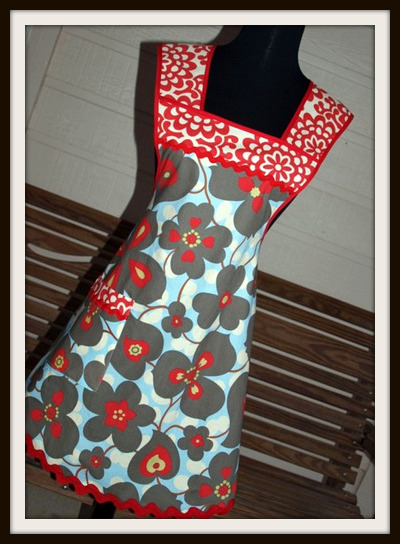 Sugar Pie Chic is home to some very, very cool vintage inspired aprons and also some pretty embroidered pen and ink birds. I'm a sucker for cute dish cloths, and these aprons are delicious!
It's not just cute retro kitchen gear that gets me excited! This tote bag and the best hair bow of all time, from Lady Jane Designs make me pretty happy too! Just look at the bow – look at it!! I am in love.
Then there's the gear needed to make fun retro creations! This is often my favorite kinds of shopping! First up, four goodies from Bumbershoot Supplies!
Here is another Etsy shop that totally blew me over recently, Our Retro Toybox has way too much fun finds to list them all here. I could write an entire post about this place. This flour canister is at the top of my Christmas list and I *really* hope my husband machine buys it for me. Endlessly happy with this on my counter. 😀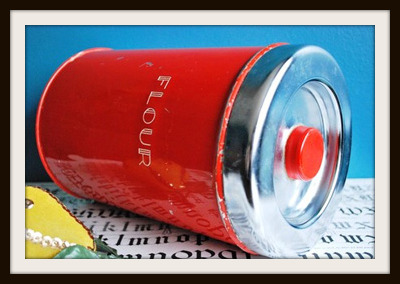 This shop has a lot of nice vintage kitchen gear, but it also has sweet toys you may remember playing with as a child (hello original Sesame Street!), old book and more! Here, the best orange juice pitcher I've ever seen and a hilariously girly dictionary!
Aside from the amazing aprons and fun craft supplies, there are some other crafters out there who have made some pretty cute gear! Here are some of my favorite finds from last night while looking through aprons and patterns.