Dec 4, 2009
Hostess aprons! Cupcake iron on patches! Ruffle bum knickers! Coffee cup cozies! Ruffle bum knickers did it for you, didn't it? Flapper Girl is equal parts sassy, retro and cute! Run by Christine, all items are handmade and are 100% adorable. I had no idea how much I needed a hostess apron, but now that I'm in love with them all (especially this pink and brown number), I have no idea how I've entertained every weekend for this long without one! The coffee cozies are so sweet and a pretty way to add more green efforts to everyday life, the bags, hairclips and baking gear are all so rad too!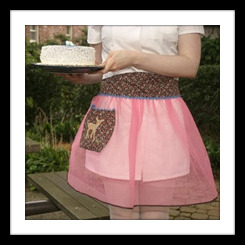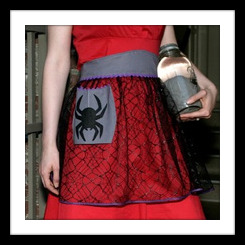 When did you open Flapper Girl? What was it about that time that made it right to launch?
I opened my Etsy shop in May of 2007. I was really excited about starting this journey of making and selling things I created. I had a few tote bags and aprons and was applying for my first two craft fairs. Since I had a full-time day job at the time, there was no pressure, really. I was just doing what I loved in my spare time. It seemed like the next step.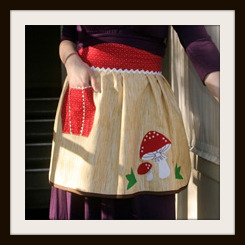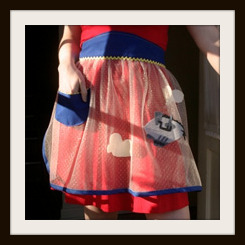 Where did your love of the 20s flapper girl come from?
There's just something about 1920s Art Deco design that speaks to me. I think I first fell in love with that. Whether it's architecture, a beaded dress, a picture frame, or a set of kitchen canisters, if it's Art Deco, it makes me hold my breath and admire. Then there are my favorite famous flappers of that time: Louise Brooks, Marlene Dietrich, and Theda Bara. I admire all these women for being sexy, powerful, and successful radicals in their field. Moreover, I've always admired that the flappers were liberal and rebellious in a time where that sort of behavior and mindset in women was unheard of. They didn't care that so many people thought they were acting inappropriate and rebellious. They did what they wanted to do, and that was that. I can relate to that. I love finding vintage photographs from the 20s, especially those of flappers. They seem so mischievous. And happy. I connect to that, too.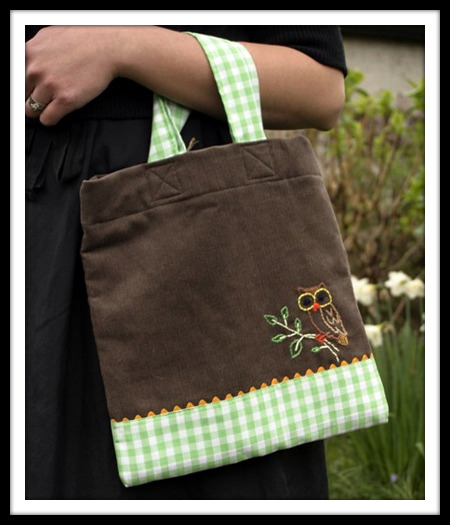 The fun and girlie but rebellious vibe shines through in all your creations, from your jewelry to your coffee cozies, is it fair to say that reflects your personality?
Yeah, I have a rebellious streak in me. I think it all started when I learned to play the drums at 13. It felt awesome to be doing something I enjoyed, and I felt pretty bad-ass that it was something that wasn't typical for a teenage girl. There weren't many female drummers back then. It's good to see more and more of us take the stage. I played in various punk rock bands throughout high school. Then in 2003, I joined an all-girl rock-n-roll band, The Jolenes. We had a lot of fun playing up and down the west coast.
The office-dwelling corporate life is definitely not for me. I consider that to be rebellious. I was a secretary for many years, and found it to be incredibly oppressive and depressing. I'm one of those people who flourishes making my own schedule, and doing what I love.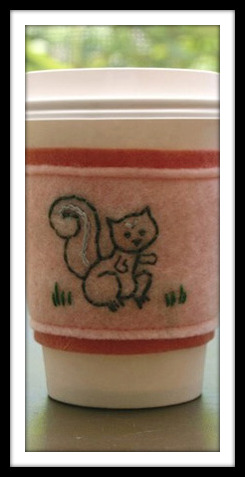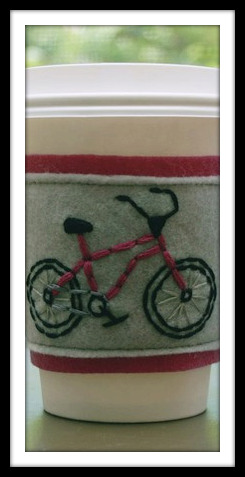 Are you domestic? I have to ask because I am so very, and I adore
all of your hostess aprons!
Thank you! I have a love affair with vintage aprons. I've been collecting them since I went to my first estate sale with my mom when I was 16. The fancy hostess aprons have always been my favorite kind. I started making my own vintage-inspired tulle hostess aprons because I never wanted to wear my vintage ones, in fear that their old, fragile fibers would come apart. My hostess aprons are built sturdily to stand up beautifully to many, many years of use.
I do have a domestic bone or two in my body. I love to bake, though I don't bake as much as I used to. Over the past few years, my little family has discovered that we are all intolerant to gluten and dairy, so that has cut into my baking, I'm afraid. I know there are a lot of great gluten-free/dairy-free cookbooks out there, but I have yet to get my feet wet in that arena. This year I got my domesticity on for my daughter's 8th birthday. She had her first sleepover, and I made each of her guests a simple felt purse that they got to decorate using an assortment of embellishments, including some felt shapes I cut out by hand. I had fun setting up the craft table all Martha Stewart style, with each girl getting her own little tray of supplies, and fancy paper cup of craft glue.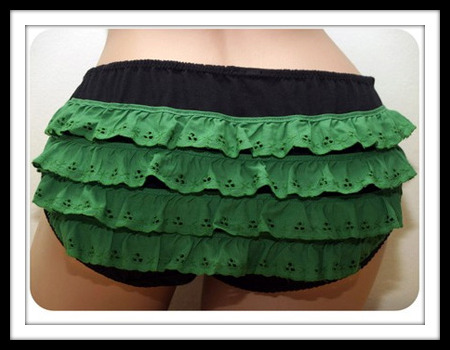 Your coffee cozies are a hit as well, both for their cutenessfactor and for their eco factor. What inspired you to add these to your shop?
The first coffee cozy I ever made was for my husband, actually. It was a Valentine's Day gift. He still uses it to this day. It has the word HUSTLIN' embroidered on it. He loved it, and from the response he was getting at the coffee shops whenever he used it, I figured other people would like the cozies too. I realized that choosing words to embroider on coffee cups would be sort of difficult, so I went with cute designs instead. My first pattern was vintage eyewear. Bikes and squirrels soon followed.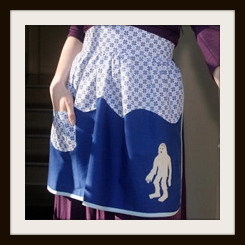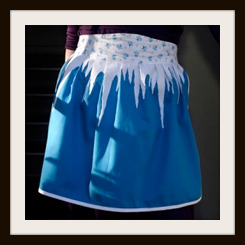 I'm really proud of these cozies. I feel good about making something that is keeping unwanted waste out of the landfills. The cozies themselves keep people from using those drab cardboard java jackets that get tossed with the cups. Plus the cozies are made from either eco-fi felt (which is made from recycled plastic bottles), or repurposed felt from second hand stores (mostly the Knittn Kitten) and estate/yard sales. They are truly an eco-friendly item!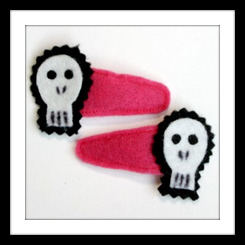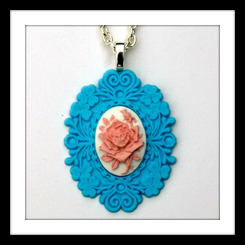 Tell me about your home studio. Where do you craft and how do you
keep it organized (or do you not)?
It's pretty cozy, and hard to keep organized, but I do my best. We live in a wonderful old building that's on the historic register. As such, we have old plaster walls that aren't made for hanging stuff on. This means that we can't install any wall shelving, so I have to get creative in keeping my craft space organized. My vintage pink Morse sewing machine is set up on an antique vanity-turned-desk. It has huge, deep drawers, which I'm thankful for. I also have a few bins and various storage cubes for fabric, and a tall, standing shelving unit with some plastic bins to keep various supplies and projects in. If I'm working on a project that doesn't require my sewing machine, I find myself working at the kitchen table, or on the couch. I can't watch TV and create at the same time, so whether I'm sewing, making jewelry, or embroidering, I'm most likely listening to an audiobook on my iPod. I'd like to hug the person who invented audiobooks.