Jan 16, 2014

Domestic
The second cake of the year! It was actually a happy birthday cake for my friend Brigid! Happy Birthday, Brigid!
It's wonderfully simple and could not possibly be easier to pull together. No really. It has three ingredients – 4 if you include the orange zest – you really should, it makes it more legit I think. 😉
You know how I feel about using a cake mix as a base, or anything that comes from a box like that when you can just as easily make it yourself from scratch. I keep being told that some recipes (like this one) need the cake mix and it wont work out as well if it's done from scratch. This usually infuriates me, but I'm trying to pretend it doesn't bother me relax about this stuff a bit.
If you're counting calories, this cake is a pretty good treat. If you slice it into 9 pieces, each slice is about 200 calories.
Orange Creamsicle Cake
via Better Recipes
1 box white cake mix (see, this bugs me, is 'white' a flavor??)
6oz plain Greek yogurt
1 cup orange juice
zest of 1 orange
This is one of those 'dump it all in one bowl and you're done' type cakes, which, hatred for cake mixes aside, is actually really helpful. Preheat to 350 before you get started.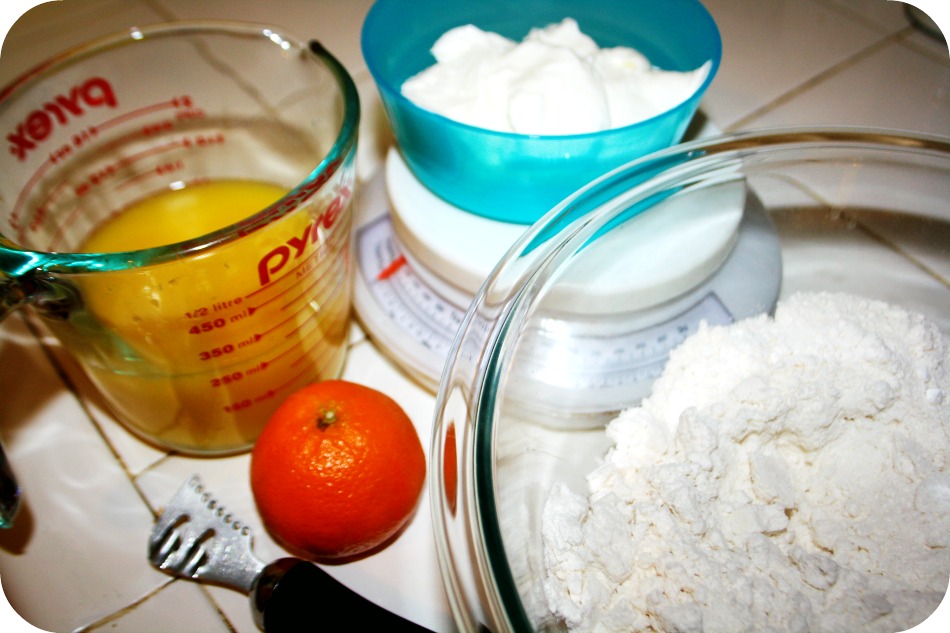 I mixed the yogurt and the cake mix together first, then added the orange juice and once that was well mixed I folded in the orange zest. Bake for about 30-35 minutes.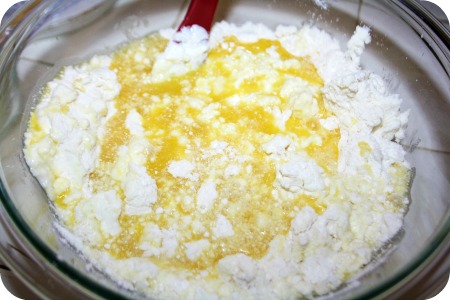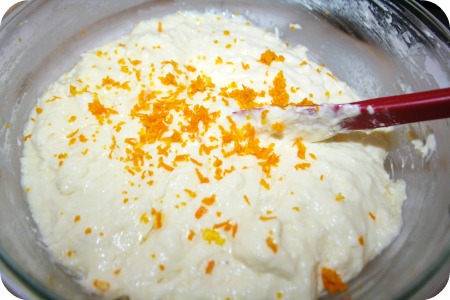 I keep taking pictures of my finished kitchen accomplishments with my phone for Instagram and then I totally forget to get a picture with my camera. Lame.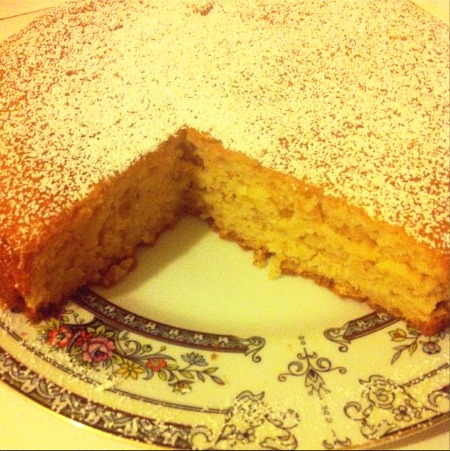 This cake is really, really moist. Even the next day! It's orangey, for sure, but not as orangey as I would have liked. If I make this again I will add more zest and maybe even some orange extract.