Oh my goodness, this Christmas season really seemed to fly by faster than others have! I think it's that this year we are involved in more activities than ever before. Several years ago, when we lived in the middle of nowhere, I felt like I had a pretty good grip on being fully present and that helps to make time feel a lot slower! I'm going to have to think about that and try to work out a way to be fully present when there is so much going on. Challenge accepted!
This holiday season I made a knitted advent calendar and it was so fun to do the activities with the kids. Some of the activities were seriously time consuming like making homemade marshmallows and some activities were especially messy like making window clings, but they were all a blast. The whole reason we do so many countdown activities with the kids is to spend time together, add to the magic of the season and stretch out the anticipation!
We celebrate Eastern Orthodox Christmas as well, though the focus on our 'little Christmas' is to make things for each other and to bake traditional Greek Christmas treats. I'll post some of the other Christmas treats we have made between now and then (January 6) because they were all so good! This year we made peppermint fudge, Oreo truffles, a holiday version of cowgirl cookies, checkerboard cookies, English toffee, two kinds of peanut brittle (the accidental kind was voted the best), red and green velvet Ferrero Rocher cupcakes, chocolate dipped pie crust stars, and date cakes baked in tin cans with caramel sauce. Our oldest had a Jiu Jitsu tournament where he placed second, and a promotion ceremony where he moved on to his next belt! Our second had a weekend of dance workshops to prepare for her competitions next month, she danced for a fundraiser and her dance company had a Christmas party. The littlest and I were just trying to make sure everyone was where they needed to be and that we managed to have a healthy dinner on the table every night. She's playing around in the kitchen a lot more lately and loves when she makes something she can share with her friends.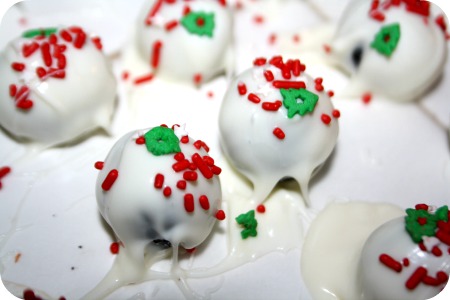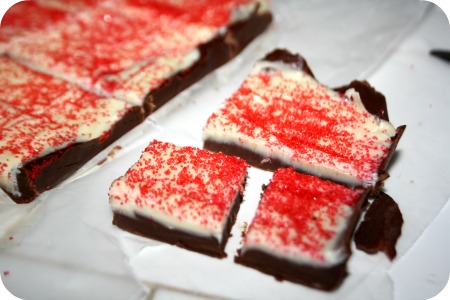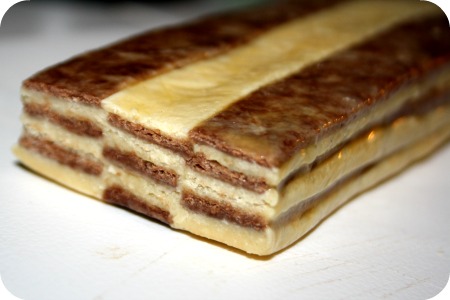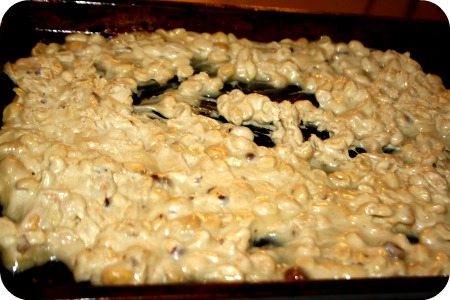 My husband and my sister both got me the bulk of my kitchen wish list, and I could not possible be more thankful or more excited! Aside from the glass bowls and the stainless steel measuring cups and spice rack (thank you so much guys), I got cookbooks from my two absolute faves – Bobby Flay and Ree Drummond. I am really excited to cook and bake my way through these books. I think I will start with some of The Pioneer Woman's finger foods for New Years Eve and work on some cute mocktails. Today though, today is for knitting and relaxing and maaaaaaybe making some lemon curd, because why not?
Merry Christmas!!