Sep 29, 2010

Domestic
,
Window Shopping
This Window Shopping Wednesday is all about my kitchen. My new country kitchen feels like it could fit into any era, with the knotty pine cabinets and white walls and floor. However, when it comes to all things domestic, I am hopelessly trapped in decades past – except my kitchen power tools! I do love to pick up my mixing bowls and attack them with a wooden spoon from time to time, and I always make pie crust the old school, but I need my Kitchen Aid, just sayin.
I'm posting items from two Etsy shops here, Our Retro Toybox and Betty's Kitschen, I want every item from both stores, just FYI. 😛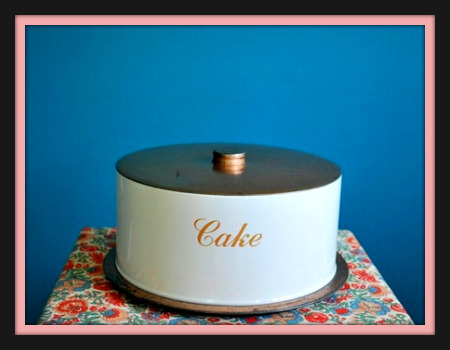 If this cake carrier found it's way into my kitchen, I'd proudly leave it out all the time in the counter between the microwave and my Kitchen Aid. I also bet I'd cheat and after a few weeks of cake, there would be a pie in it – or tarts! It is beautiful in its vintage charm and clearly useful in that living in the country now, I totally have flies in my house (not gross ones though!)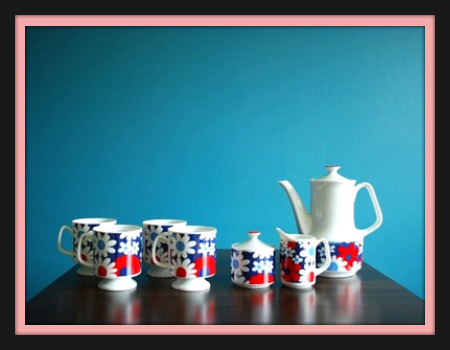 If this set happened to be set out on my kitchen table one day, I'd make Greek coffee (or instant Starbucks Italian roast in a pinch) and invite a neighbour over. Or at the very least, since we live in cottage country and most of our neighbours are back in their Sept-May lives somewhere far away from here, I'd make some coffee cake and hang out with my husband. <3
And even though they're not kitcheny, I really adore this vintage sewing basket, this copy of the Wizard of Oz and this trinket box.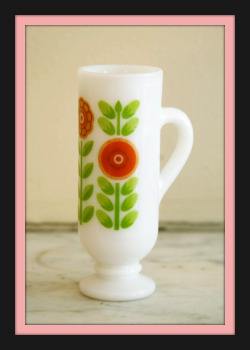 This cup makes me very, very happy. Happier than a photo of a cup should, but it's so cute! I also love that it's not a set, and if I had it it'd be my morning espresso cup (I don't do cappuccino when the cup allows for espresso).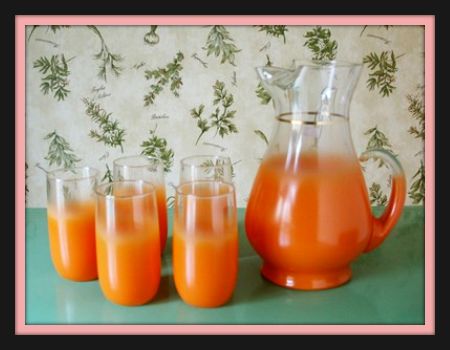 Cuuuuuute. This pitcher set makes me squeal with delight. Gah! It's so sweet!
This shop has fun non-kitcheny stuff too. Top loves; white rose pins, milk glass vases, and this ceramic planter.
I love Window Shopping Wednesdays! I can't believe it's been so long since I've done one!!