Next up in my hopping around Deceptively Delicious
is Chocolate Pudding – of course it's not just any chocolate pudding, it's got avocado in it! With a smack of Cool Whip on top, all three kids *and* my husband ate it and loved it.
Making the puree is beyond simple. Really. Just cut the avocado in half, scoop out the flesh and mash it with a fork before pureeing it in the blender or food processor. So why avocado? Brimming with monounsaturated fats, serious soluble fiber and vitamin E – hello good cholesterol, stable blood sugar and shiny hair! Ok, so vitamin E does more than shiny hair, but it's a bonus! So now that you have your puree…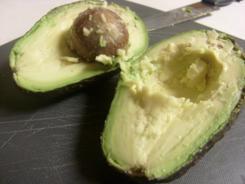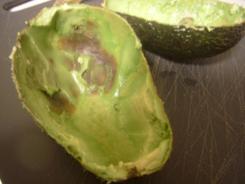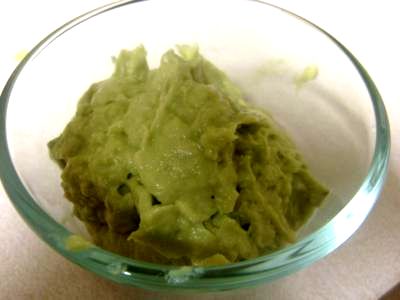 Chocolate Pudding (with avocado) from Deceptively Delicious
(p. 159)
1/4 cup Becel
1 cup avocado puree
1 cup icing sugar
1/2 cup unsweetened cocoa powder
1 tsp vanilla
1/4 cup cornstarch
Pull out your favorite mid-sized saucepan and melt the Becel. Then add in the avocado puree, sugar, cocoa powder and vanilla.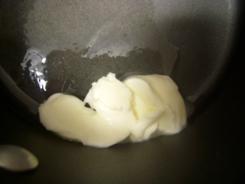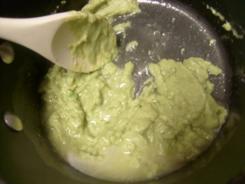 Mix it while it cooks and mush up any lingering avocado chunks you may have, for about 3 minutes. Once it's thickened, remove the pan from the heat and stir in the cornstarch.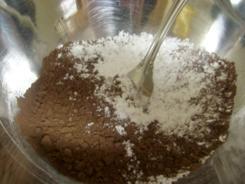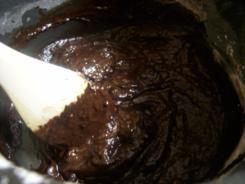 I think the entire operation took me 15 minutes start to finish – and that includes making the puree. Painfully simple. If you're giving this to someone really super picky, I'd mix a little Cool Whip right in the pot. Here, I served it with the Cool Whip on top, which is how I normally serve the fam pudding so that wasn't suspect. I only had a lick, but I didn't notice anything but chocolate! This one goes into the 'will make again' box!