Jun 8, 2011

Crafty
In this post, I'm participating in three WIP Wednesdays; Freshly Pieced, Tami's Amis and Musings from the Fishbowl.
Of course it's socks, right?! I'm about to start a few sockless projects believe it or not! For now though, I'm knitting up Nemesis socks from Knitty for my Dad for Father's Day. I'm almost done sock one. It's amazing how little time it actually takes to knit a sock compared to how long it takes me to physically finish one. Kids, life, going to the beach, cooking, cleaning – I know, I know. This is officially a first world problem, yes? Sorry. Anyhoo, my Dad will be here any minute to stay for a couple of days, so away we go with some pictures of his sock!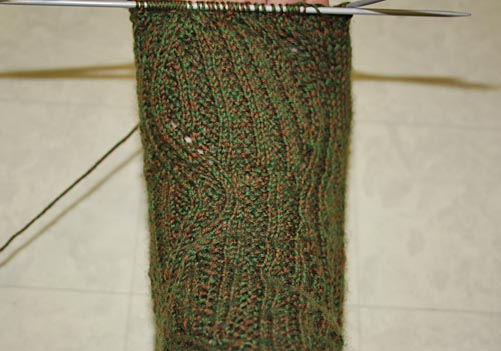 Sadly, I was a little wobbily in the pattern on the foot. :/ However, I am very happy with the rest of the sock and I still have the second one to go!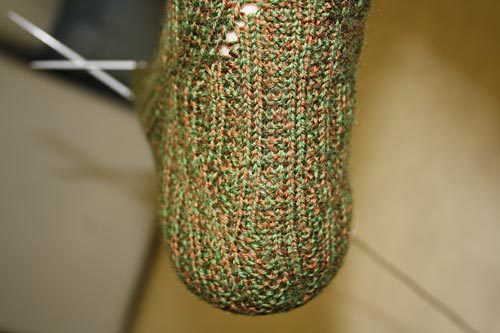 The yarn is Stroll Sock Yarn in Terrain Twist. The pattern used 450 yards, and these balls are 231 yards so I got two and am hoping to use the left overs for a sock yarn blanket because I'm a big fat copy cat and I think they look really cute. The heel on this sock is lovely, but not so dainty, it's definitely a unisex sock!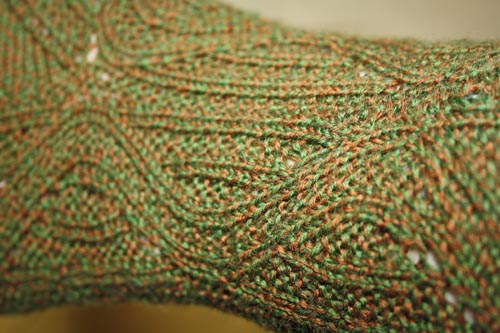 I am in love with this pattern. I really loathe knitting from a chart, and as much as I loathe the process I think it's especially worth it for these socks.
I am weaving in ends on a blanket that originally I had planned to post as a finished object on Friday, but I'm thinking now about knitting another carbon copy of it and then knitting (or sewing) them together. It's been done and shelved for almost two months now but after taking it out again and taking photos of it, I think it should be bigger. Much, much bigger. It's a wedding-turned-first-anniversary gift, so bigger is better yes? That makes it a work in progress then, doesn't it? Here she is!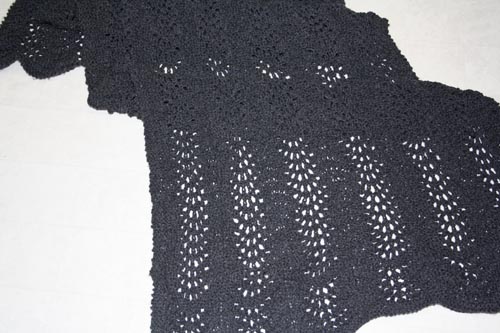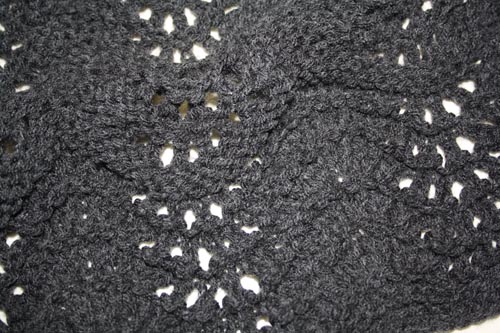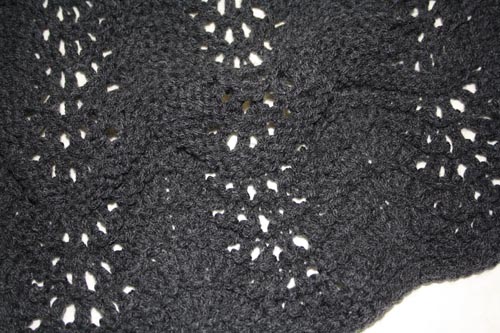 Thoughts? Big enough for the newlyweds to snuggle under at least, right? <3