Dec 8, 2010

Domestic
So I mentioned yesterday that I'm all about the gingerbread, and I meant it. It just makes the house smell so Christmasy and, at least to me, it takes like Christmas – second only to peppermint. What smells and tastes like Christmas in your house?
After rolling out and cutting about 50 gingerbread men and reindeer and over 150 sugar cookie shapes this weekend (post coming after I've decorated them at some point this week) it was a great relief to make some drop cookies. Just mix, drop and bake? Yes please!
Chocolate-Gingerbread Drops – from Christmas Cookies Magazine (Better Homes And Gardens, 2009)
1/2 cup butter
3/4 cup packed brown sugar
3/4 tsp baking soda
1 tsp ground ginger
1 tsp allspice
1/4 tsp salt
1/4 cup molasses
1 egg
2 cups flour
3 oz bittersweet chocolate, chopped
Beat the butter for about 30 seconds, then add the brown sugar, baking soda, ginger, allspice and salt. Mix until this is well combined before adding in the molasses and egg.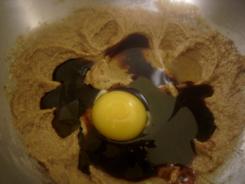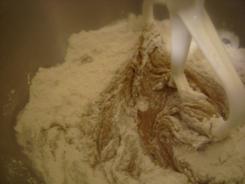 Now if you have a serious stand up mixer (thanks Mom!), you can add all of the flour, but if not use your mixer for as much of the flour as you can before you mix the rest of it by hand. Then stir in the chocolate chunks. The original recipe called for 1/2 cup of dried cherries to be added now, but I'm not big on dried fruit in cookies.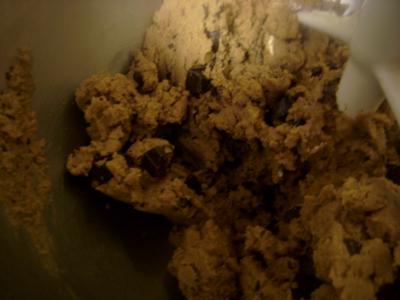 Drop the dough by rounded teaspoons onto a parchment paper lined baking sheet and bake for about 8 minutes at 350. Make sure to cool them on a wire rack before you try to move them because the chocolate chunks are going to be melty.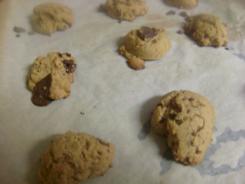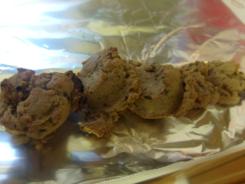 To avoid eating them, I wrap them in tin foil, tuck that in a freezer bag and pop them in the deep freeze till just before Christmas. I only leave enough out for my husband and the kids. 😛