In this post, I'm participating in Tempt My Tummy Tuesdays, Tuesdays at the Table, Tuesday Night Supper Club, and Hearth 'n Soul
Christmas in our kitchen means a lot of things, it means sugar cookies and almond crescents, and my mother's truffles and white chocolate snowmen. Above all else though, it means gingerbread! I love making classic gingerbread, and as you'll see in recipes over this week, I love making other forms of gingerbread-style cookies and treats because of the way it makes the house smell. I also feel like a serious baker when I use this many spices in a single recipe!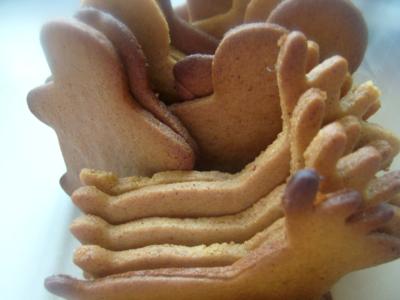 First, mix these ingredients in a big bowl:
2 1/2 cups flour
1 tsp baking powder
1/4 tsp baking soda
1/4 tsp salt
1 tsp ground cinnamon
1 tsp ground ginger
1 tsp ground cloves
1/4 tsp ground allspice
Then mix these separately:
1 egg
1 cup firmly packed dark brown sugar
2/3 cup dark molasses
6 tbsp butter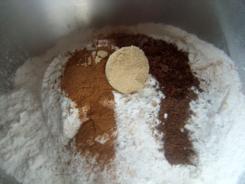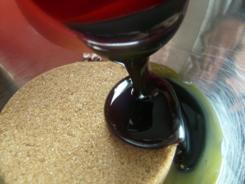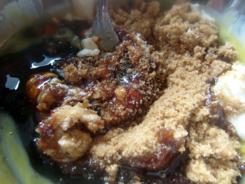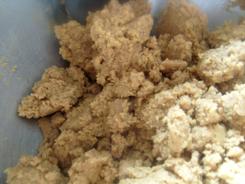 Add the dry to the wet and voila! The original recipe says to cover the dough and refrigerate it for an hour. I learned from a Daring Baker challenge in September (sugar cookie recipe) to roll out portions of the dough between pieces of parchment paper and refrigerate that – it takes not even a quarter of the time, so by the time you've rolled out the last of it, the first is ready to come out.
People are the most traditional shapes to make, but I also adore the reindeer shapes. This batch was made for the kids to decorate and eat, for the next batch I'll also make some Santa boots and teddy bears. Painfully cute. I'll post more pics as I bake them.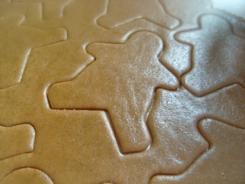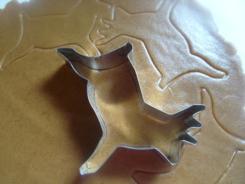 Royal icing is the best for decorating these, of course! Mix 2 egg whites with 2 teaspoons of lemon juice and 2 1/2 to 3 cups of icing sugar. The more icing sugar you add, the thicker it'll be, and I have found that to get those childhood memories of the serious gingerbread cookies you'll want a thick batch of icing. If you find it too thick, just add a touch of water – tiny drops at a time.
More festive recipes this week! Chocolate-Gingerbread Drops, Milk Chocolate Fudge Crinkles, Sugary Citrus Twists, Sugar Cookies and Gingersnaps!