Aug 6, 2013

Homeschooling
,
Kids

There are so many different ways to ignite interest in science with small children. Looking at found objects under a microscope and watching the starts come out with a telescope are classics, but the very best one to hold their attention over a period of a time is sprouting seeds! Any kind of planting will do, I will post more of our planting projects in the coming weeks but this one, sprouting seeds to learn about germination is a great launching point.
Use any seeds you like! We used three different flower seeds – zinnias, marigolds and forget me nots. All you need in addition to the seeds are damp paper towels and zip top plastic bags. Place the seeds in the damp paper towel and fold it over, tuck the paper towel into the bag, zip it up and place it in a cabinet for a few days. It's like magic for them when they open up the bags to see the seeds have sprouted. Be sure to use a lot in case some of them are dead.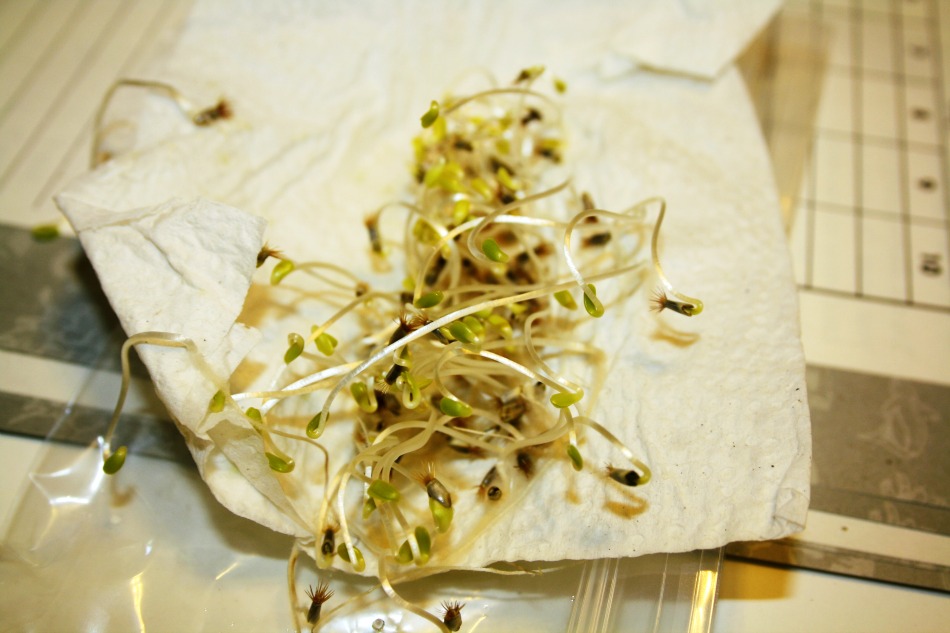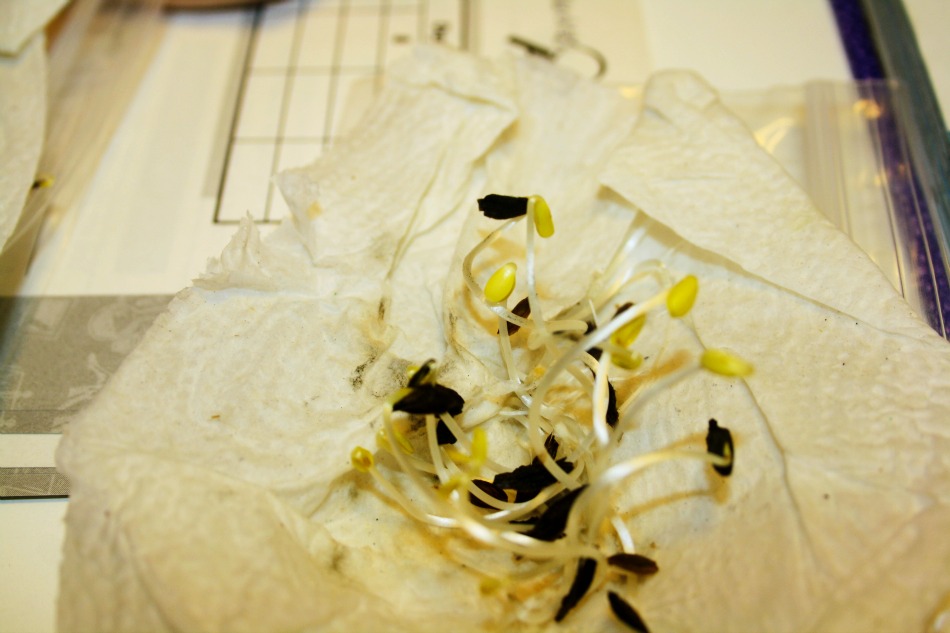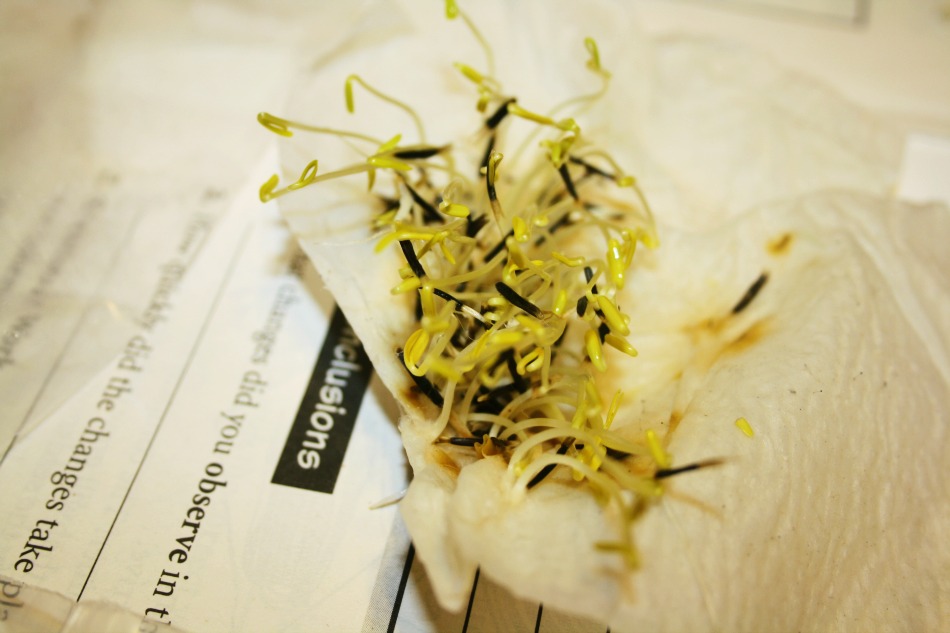 After the kids marvel over the sprouts, (it's even more fun with a magnifying glass) you can keep the magic happening by planting them! Planting them in a clear jar or plastic cup with where you can see the roots growing hold interest too and becomes it's own lesson, especially if you plant something that grows under the dirt, like carrots or beets.
You can customize your own data charts so the kids can check on their seeds every day and record changes. If you choose seeds that will grow into larger plants (like a bean plant, for example) they'll be able to record data longer.
The BBC has a good video to start with here, called An Introduction to Seed Germination and Growth
More on germination:
How Stuff Works video
Back To Constitution video
Kids Growing Strong