Oct 10, 2013

Domestic
Whenever we count down to something that is a month or more away, the kids never have a hard time being excited. It might be harder for me to muster enthusiasm if theirs was not so infectious. They are legit hyped about every holiday we celebrate and every birthday between them all, I love it. So with 21 sleeps to go until Halloween, you'd think they'd be fizzling out for a bit but no, not even close. Especially when I busted out the gear for a haunted gingerbread house. You can get a kit like this Wilton one
or of course you can make your own. Usually at Christmas I make one big one from scratch but when they really want to whip one up, I'll bring home a ready to go kit. With this, we used a kit for the house and I added a bunch of sugar embellishments that I bought for cakes.
There are a few silly ideas I'd like to try out this month that are usually reserved for Christmas, but after watching The Nightmare Before Christmas
yet again, it really makes me want to do Halloweeny versions of Christmas fun. Which I guess is exactly like when I have the urge to Halloween-up Christmas stuff in December!
This afternoon we're working on decorating and some kid's crafts. They saw all the orange, black and purple gear and got really excited!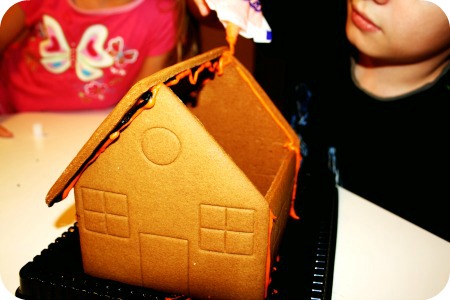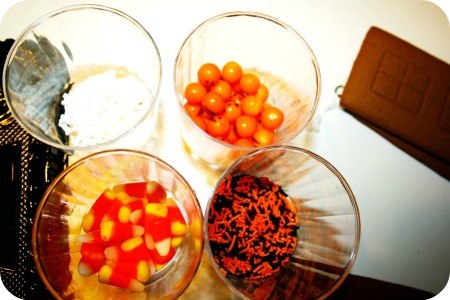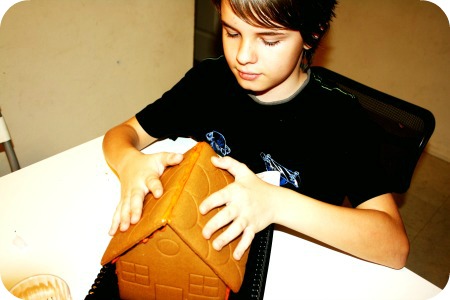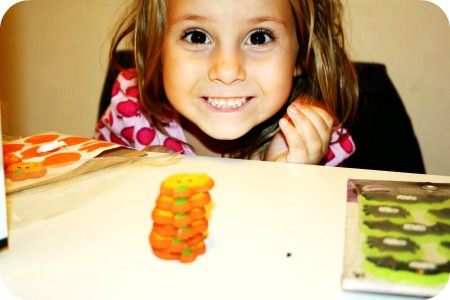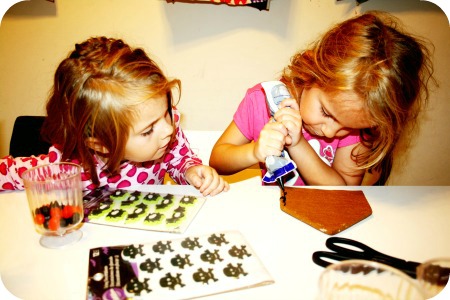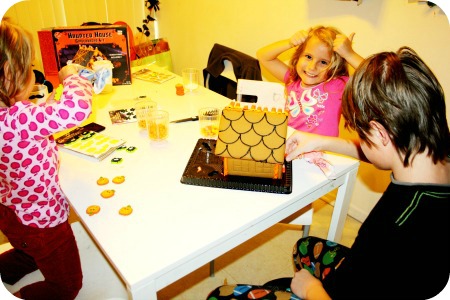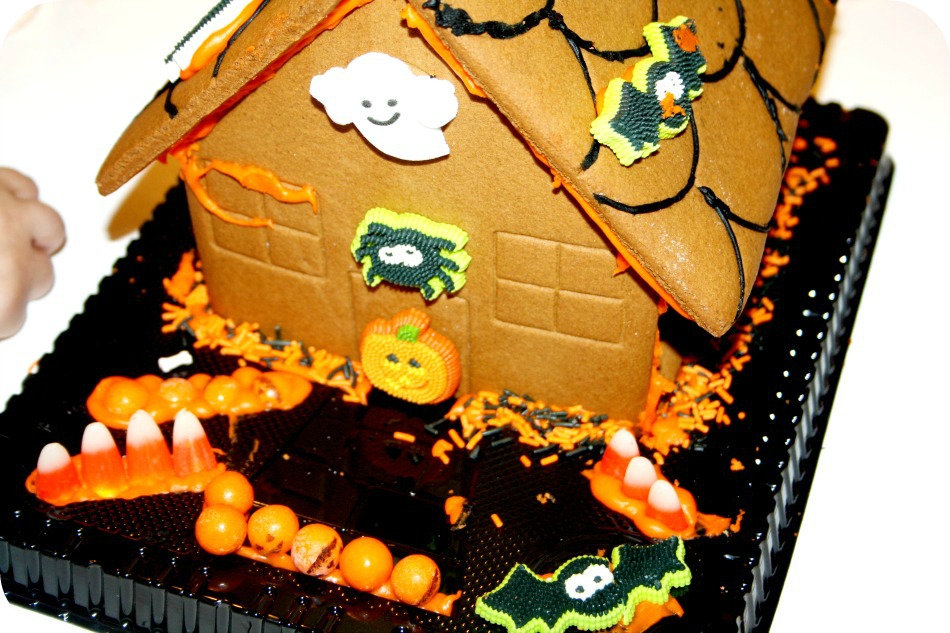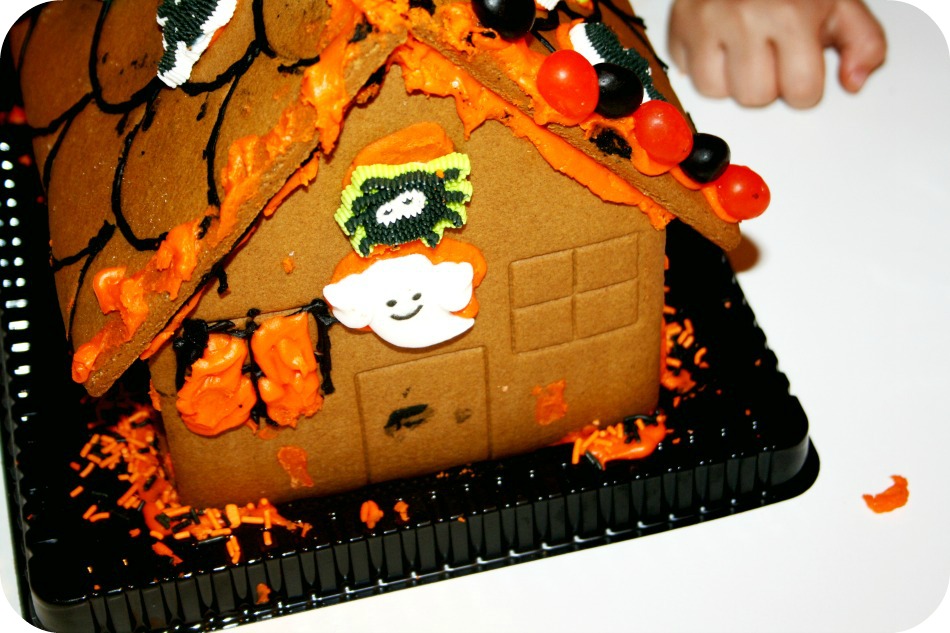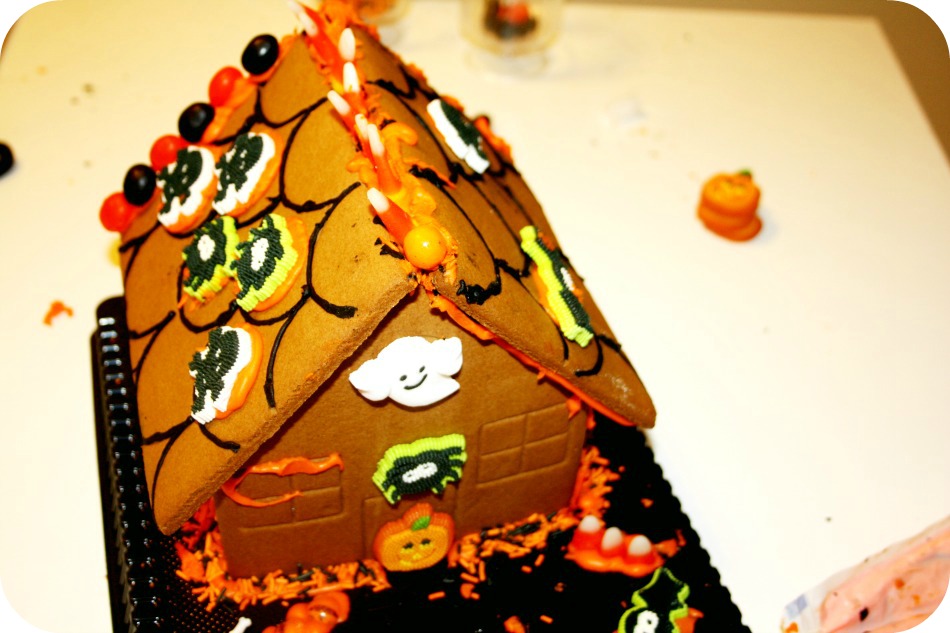 ---

Stuff from this post:
Haunted House Gingerbread Bake Set
,
Wilton Halloween Icing Decorations – Pumpkins