Oct 20, 2010
I have fallen head over heels for recycled glasses. I came across an Etsy shop called BootleHood and am even more in love. These Dr Pepper bottles-turned-glasses are swoon-worthy. I looooove them.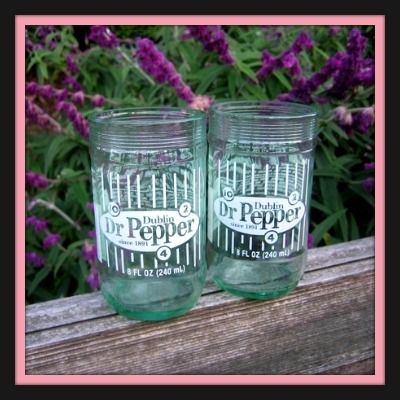 These recycled wine glasses are beautiful too. As much as I love the prints on the other glasses that make it obvious they are recycled, these ones are proof you can made recycled goods look better than new. They're lovely and clean so they'd work in a modern kitchen, but pretty much all glass wear will work in any kitchen theme.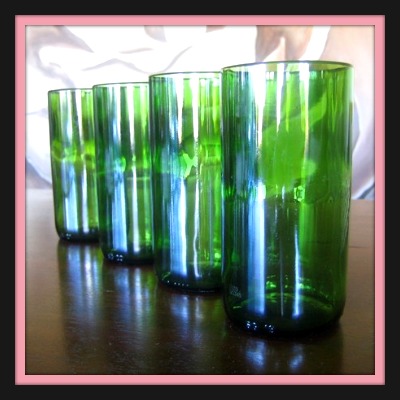 Now, proof that new, modern pieces like the recycled glasses above can co-exist happily with fun vintage finds! These ashtrays (or candy dishes), found at Stock in Trade are vintage but well kept and they would be perfect alongside any of these glasses! These dishes were meant for game night, yes?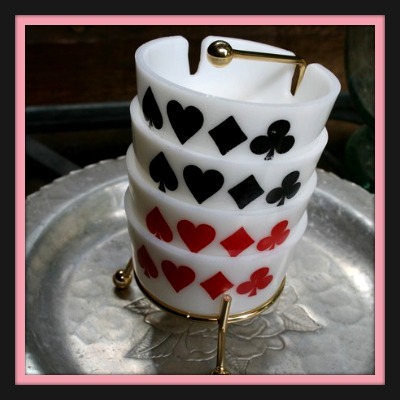 Another item from the same shop, hi-lighting the same idea, vintage and modern, happily ever after. I would run off with this pot. I'd make sauces in it all day.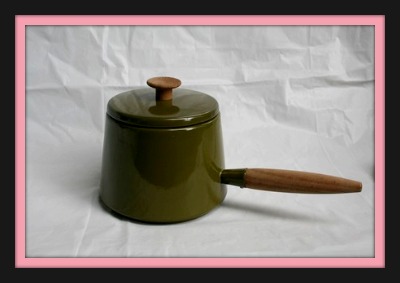 Naturally, I can't have a kitchen edition of Window Shopping Wednesday without aprons!! In keeping with the modern meets vintage theme of this week's installment, here are three much-loved aprons from Mia Sorella Aprons. All three would work in either a modren or retro kitchen.
I am, no surprise, especially in love with this one.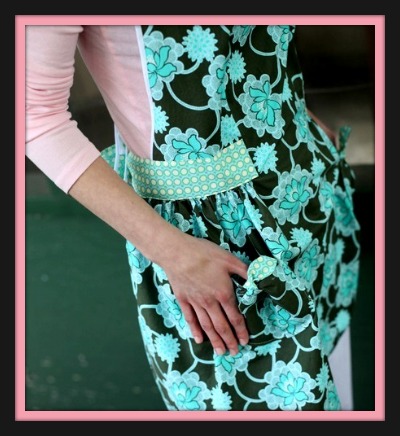 Gear up for a post tomorrow about what I made for the kids' school for Thanksgiving!