Yup, it's true. My 10 year old made a Baked Alaska – about 95% on his own too. So what's a Baked Alaska? I thought it was a better known dessert than it actually is. A Baked Alaska is ice cream and fruit on top of sponge cake, covered in meringue and then baked! So when you eat it, the meringue is warm, and the ice cream is still cold. Amazing.
I helped at a very crucial stage in the quick-cover-the-ice-cream-with-meringue stage. He opted to make this after Wee Ones #2 and #3 were in bed, even though he was making it for Wee One #2's Godparents. We all agreed that as great as she is in the kitchen, baking ice cream may have been made even trickier with a 5 and 2 year old in the kitchen as well.
Baked Alaska – from Baking With Kids
(p. 106)
For the Sponge
3/4 cup + 2 tbsp flour
1 tsp baking powder
1/2 cup + 1 tbsp sugar
1/2 cup butter, soft
1/2 tsp vanilla
2 eggs
1 tbsp milk
To finish
1 pint strawberry ice cream
4 eggs whites
1 cup + 2 tbsp sugar
1 1/2 cups chopped strawberries
Mix the flour and baking powder. The stir in the sugar, add the soft butter and vanilla.
Add the eggs, stir and bake in a greased cake pan for about 20 minutes at 350.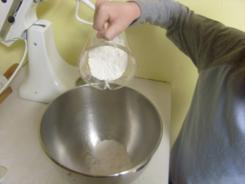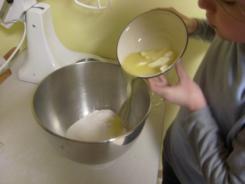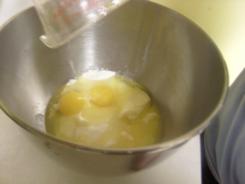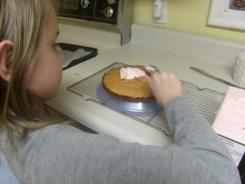 Make the meringue by beating the egg whites for about 10 minutes with a mixer.
Pop the cake in the fridge or freezer for about 15 minutes before spooning the strawberry ice cream on.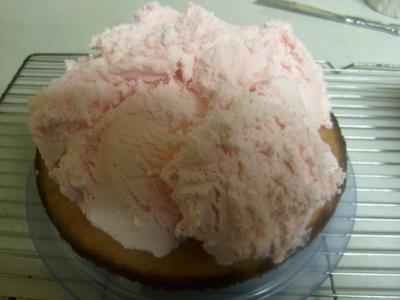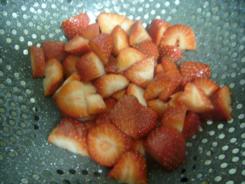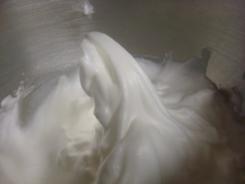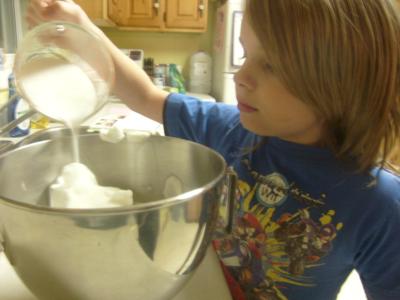 Top that with the chopped strawberries and meringue. Stir the sugar into the meringue and then spoon on top. Make sure the meringue is totally covering every little bit of the ice cream and cake. Every. Little. Bit.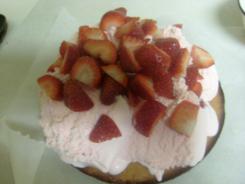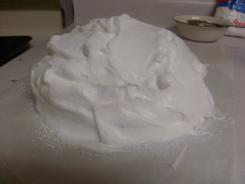 Then pop the whole thing in the oven at 425 for 4 minutes. Cross your fingers that you didn't miss a spot or you'll have a pool if melted ice cream in your oven!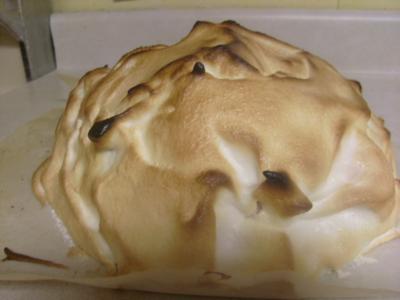 Mission accomplished! Amazing!!!