As you know, I have three wee ones underfoot, and besides pancakes, I've made more batches of play doh than anything else in the last 10 years. I just came across this recipe that sounded good, so I gave it a shot.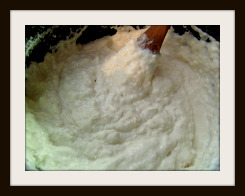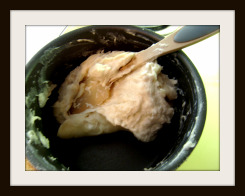 I really like the way it came together in the pot! It didn't take as long as some other recipes I've used and it wasn't super sticky either. When I rolled it onto the counter, I was sold. It was very soft and easy to handle so the food colouring blended extremely well. I don't know if it's because wee one #2 left her zipbags of this play doh in the sun, but these two batches got moldy after a few days. I will make more to see if it's a shelf-life issue or if it was just us.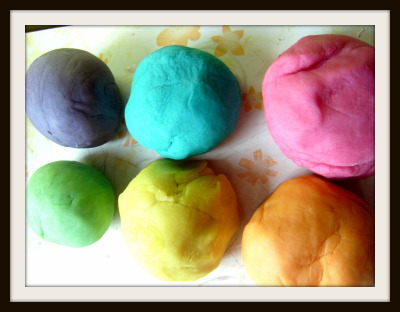 As I've been trying to pay attention to portion control, I've been looking for bite size recipes. I know pretty much any recipe can be adapted to be made into individual portions, but I was charmed when I came across these Friands on Use Real Butter. So cute! I had several jars of almonds *in the shell* that had to be cracked. So, as my friends arrived, they were put to work cracking them all open for the almond meal we needed for these wee loaves. They were so so so good. The whole point of trying them was the small portions, and they were so good it was sort of a bummer we didn't have more.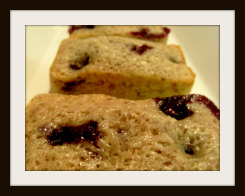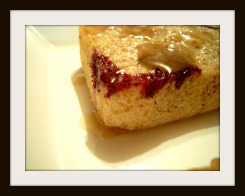 Jen used raspberries, but the selection at my corner market looked a little sad so I went with blueberries instead. Amazing. I wonder about different nut meal and berry combos? Like walnuts and blackberries or pecans and cranberries! Oh! I'm going to try pecans and cranberries next.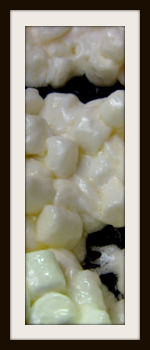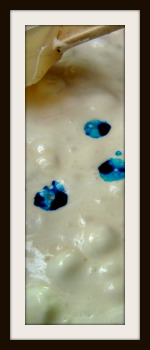 I'm not sure why exactly, but we made blue rice krispie squares this week and the tray was empty before supper! Not that they tasted any different than usual….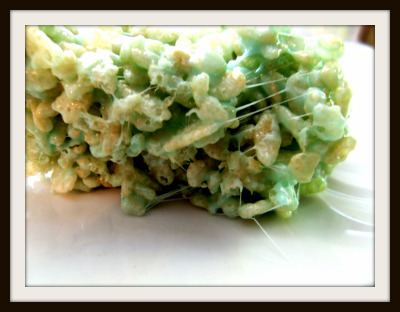 There was a recipe on the box for 'savory sweet potato sticks'. I love, love, love sweet potatoes. I know it's one of those foods that most people don't have much of an opinion on, but I'm all over them so I tried this recipe the next day.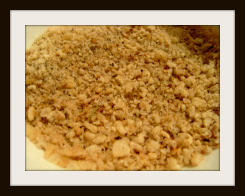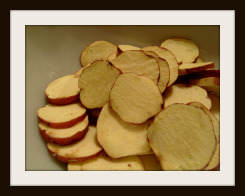 Essentially, you crush about a cup or more of rice krispies and add in whatever dry seasoning you like, the recipe suggested garlic powder and cayenne pepper, but I used Montreal steak seasoning and paprika. Dip the sweet potato circles in a beaten egg and then in your cereal/seasoning mix before putting them on a cookie sheet. I had them at about 400 for 10 minutes or so.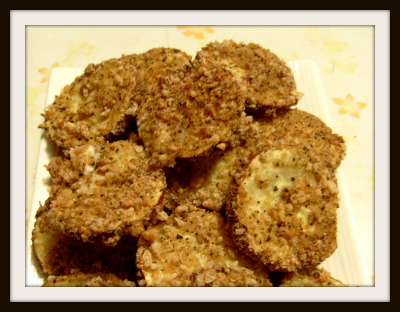 I was hoping to find the recipe online to link to it, and instead found eleventy million other recipes involving puffed rice cereals! Brace yourselves! 😛