I know that pumpkin and brown sugar generally take center stage in Thanksgiving desserts, maaaaaaybe something with apples too. None of our littles like pumpkin all that much, as far as I remember I didn't like it much when I was a kid either. My granny always did Thanksgiving dinner and she always, always made sure there was something chocolaty for my sister and I to have for dessert. This chocolate pudding is served warm but instead of having a typical pudding skin on it, it bakes on top so you have a wonderful little layer of cake and then the warm pudding under it. So good – especially nice when it's cold outside.
This recipe is another from Baking with Kids
. All of the recipes in this book are well written and simple enough for small children to do with assistance either from an adult or an older child. Between our three, they can make these recipes by themselves and they love to be able to say they didn't need any help. So sweet! It's especially fun to have the littles involved in Thanksgiving dessert since the day is supposed to be about coming together as a family and celebrating what we are all thankful for – and most of the time, kids are shooed out of the kitchen!
Warm Chocolate Pudding
via
Baking with Kids
6 ramekins
5 1/2 oz bittersweet chocolate
7 tablespoons unsalted butter
2 extra large eggs, at room temperature
2 egg yolks, at room temperature
5 tablespoons sugar
2 tablespoons sliced almonds, ground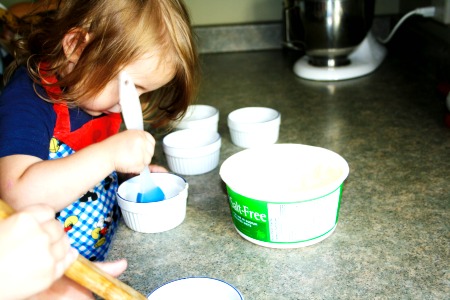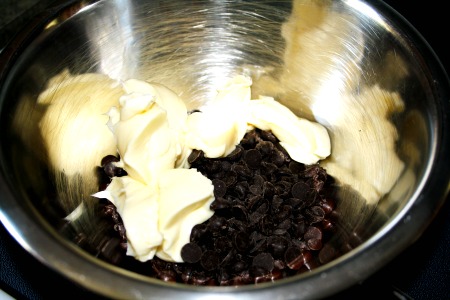 First preheat your oven to 425, get a small helper to butter your ramekins, and then put your chocolate and butter in a heat proof bowl. Set it over a pan of simmering water until it melts.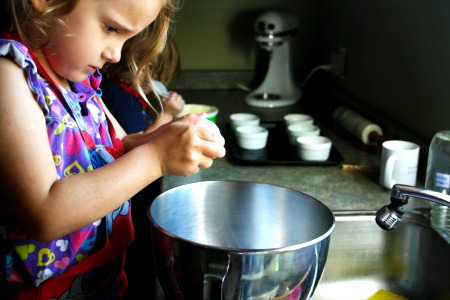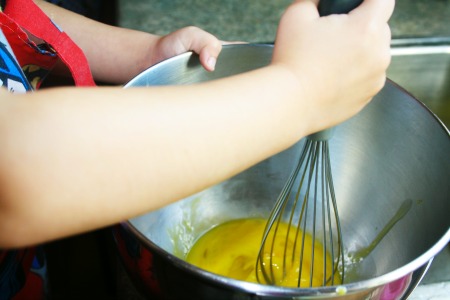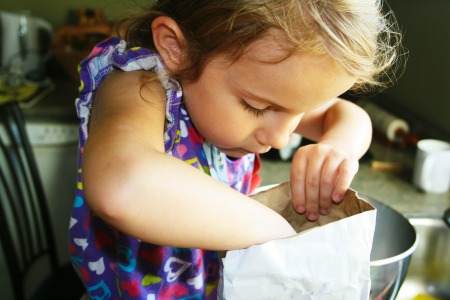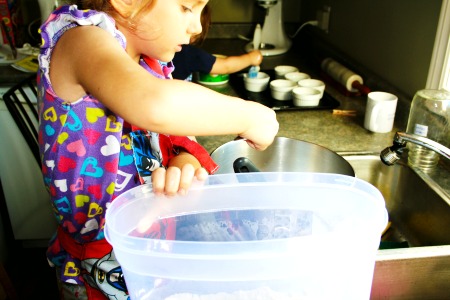 Then have a small helper crack open the eggs into a mixing bowl and add the additional 2 egg yolks and sugar. The kids love using the kitchen power tools so this is the perfect time to let them use the mixer. Beat it until very light and foamy. Now add the ground almonds and whisk.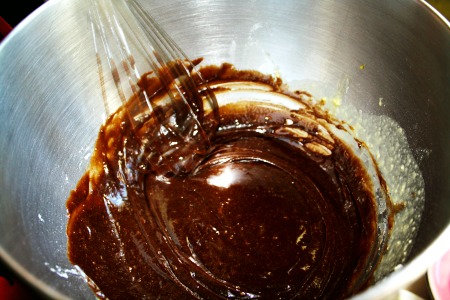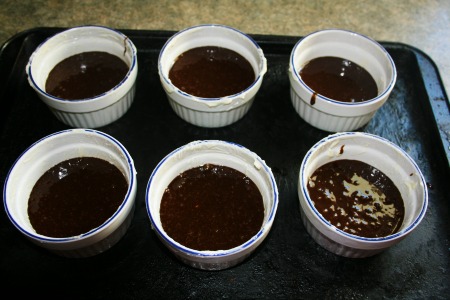 With a slightly older helper, stir the melted chocolate mixture until smooth and pour the chocolate mixture into the egg mixture. Be sure to scrape the bowl and then whisk the mixture again, for about two minutes.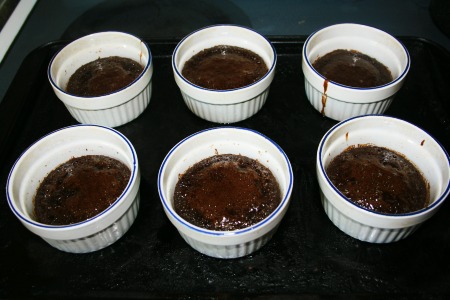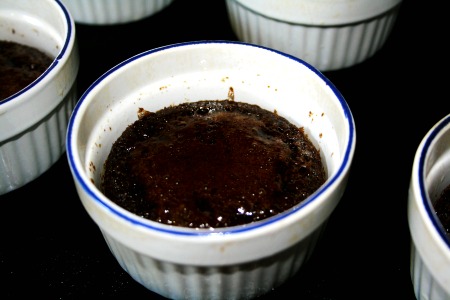 Bake for about 10 minutes. You just want them to be a little puffed and still soft in the middle. They are so good warm from the oven (let the ramekins cool off first, duh), but they are also really good once they have cooled off.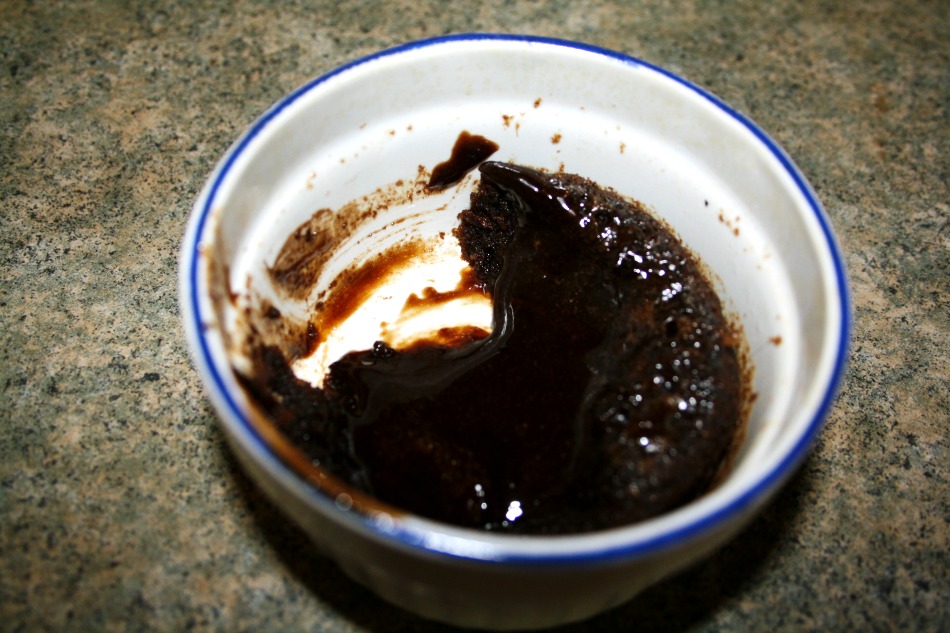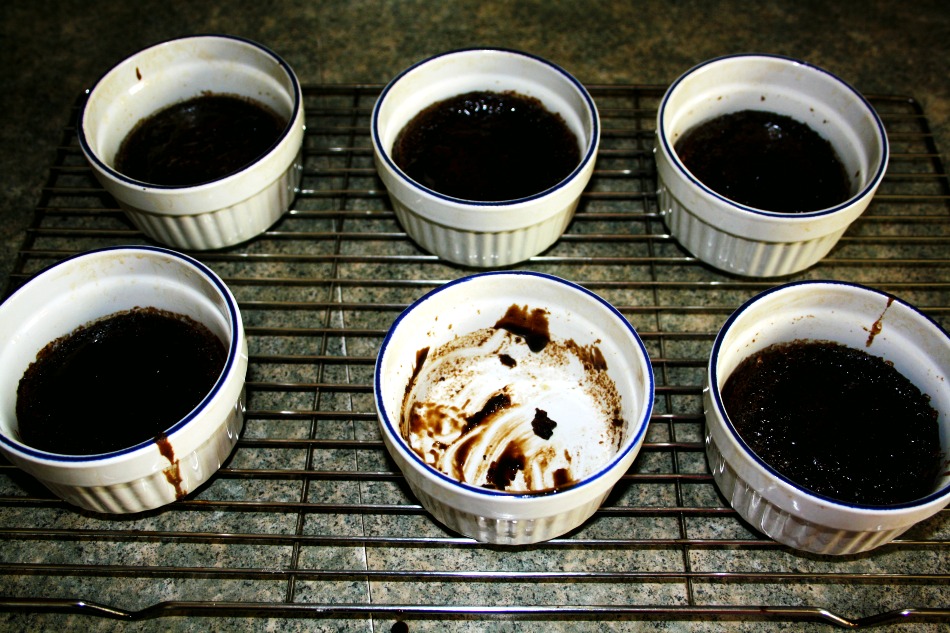 ---

Stuff from this post:
6 Piece Porcelain Ramekin Set